Carpe Diem Banquet Hall Highlights:
Located in the heart of the Detroit Metropolitan area with easy access to all major freeways.
Within 5 miles of the area's top rated and budget friendly hotels with special group room rates for Carpe Diem Banquet Hall clients, friends & family.
2 Elegantly appointed banquet rooms equipped with beautiful chandeliers, spacious dance floors and customizable floor plans.
Upscale in appearance yet flexible, friendly, and accommodating staff.
An amazing menu selection of culinary delights all prepared to order, fresh and hot for our guests.
Special Occasion and Reception Packages to fit every budget.
Carpe Diem Banquet Hall can provide you with an elegant and affordable experience for parties up to 350.  We can help you plan the perfect setting for the event you envision.  From the very beginning throughout the entire process of finalizing your event, and even at the day of your event.  We have caring and dedicated professional staff on-site for your event and will personally handle any issue you might have.  This makes your event that much more worry- free.
Our world-class food is not what a typical "banquet hall" serves.  We cook our food to order just as if you were in a restaurant.  Our executive chefs have over 25 years of culinary experience along with the rest of our experienced kitchen staff and can accommodate any request you might have.  Our menus are vast eclectic, with everything from ethnic specialties to traditional American cuisine and hearty favorites.
Our seasoned wait staff and bartenders are friendly and provide impeccable service.  We frequently hear from our clients and customers how accommodating we are.  This is because of the low-key approach we take in planning your event and customizing every detail for you.  Because after all, we are here for YOU!
The accommodations at Carpe Diem Banquet Hall are second to none in the Detroit Metropolitan area.  From fine china to real silver flatware, to elegant chandeliers and unique décor.  The elegance you find at Carpe Diem Banquet Hall makes our competitive pricing seem even that much more reasonable.
We are fully trained in making your special event or occasion an unforgettable one.  Please feel free to inquire about any specific request for your event.  At Carpe Diem Banquet Hall, we pride ourselves on giving extraordinary service and world-class food at prices that fit every budget.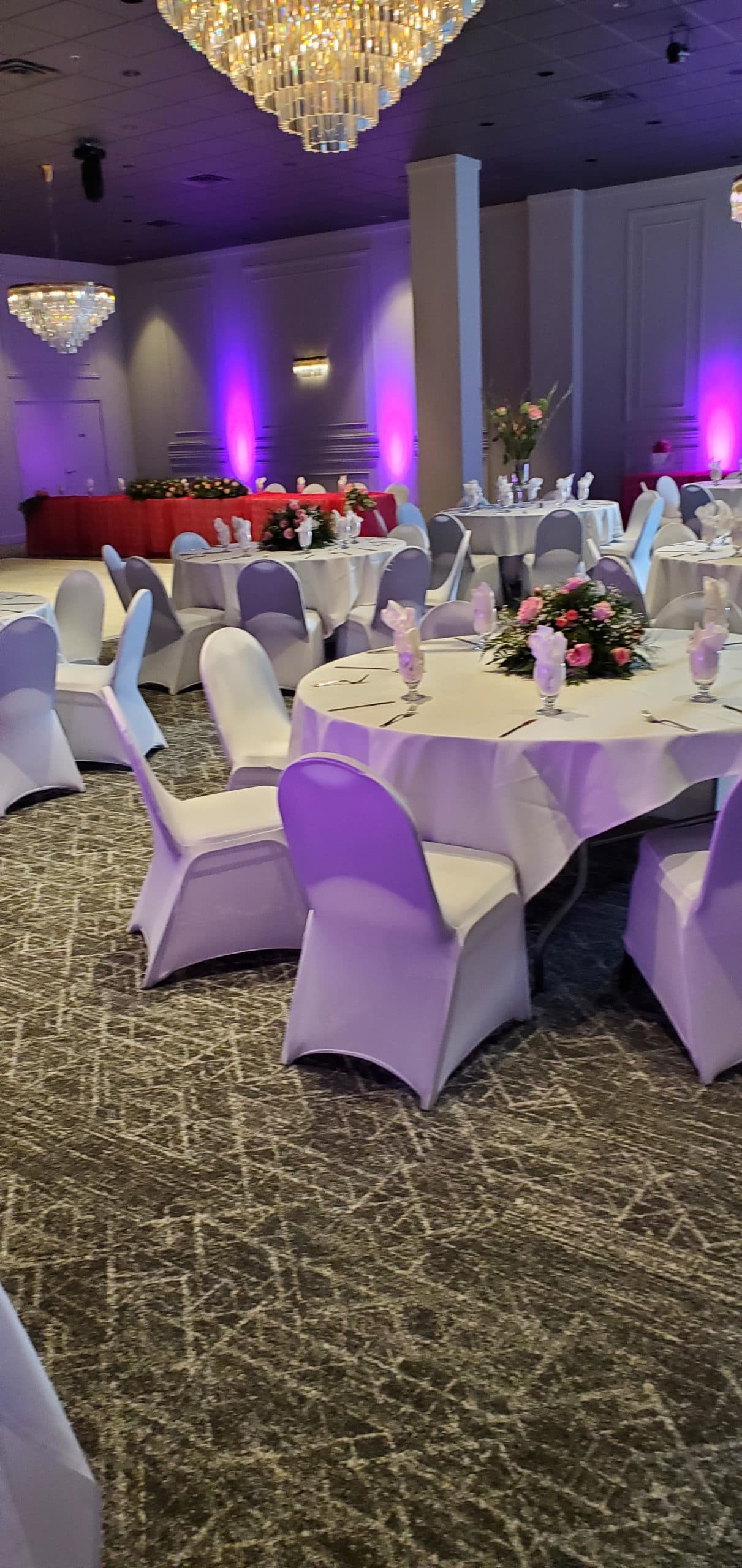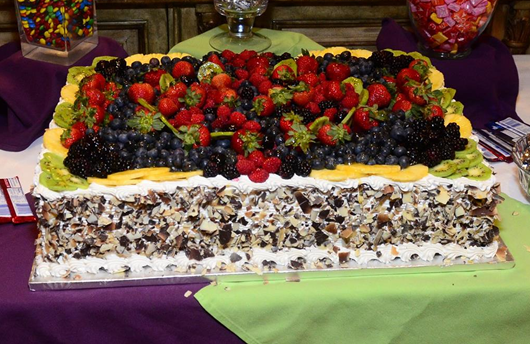 We still have some great open dates available. Call today.

Words cannot express our deep appreciation for the royal treatment Alana and I received from you and your staff during the scheduling of our wedding program. We are particularly grateful to you and Luella Hill for the kindness, understanding and expertise displayed throughout this arduous process.
From the budgetary considerations to the allocation of physical as well as human resources together with the tasty and well-presented menu for our special day; you will always be number one in our book.
In a world where promises are made but rarely kept we say thank you so very much for making our wedding day that much more special. Finally, your presentation far exceeded our expectations.
Wishing you and your staff the best.
Sincerely
-Damon and Alana Dillard.
Carpe Diem Banquet Hall assisted in making our special day exceptionally wonderful! We had our wedding ceremony and reception there. Not only was it beautiful, the service was impeccable and the food was delicious! Our wedding was so wonderful my husband and myself are trying to find other events we could have at this venue. Carpe Diem Banquet Hall allowed my husband and myself the opportunity to fully enjoy our day without worrying if everyone was doing what they were required to do. We did not have to worry, if the room set up on time, if it was enough food, if the food was hot or if our guest was having a great time. The staff was wonderful and months afterward people are still talking about how beautiful our wedding was and how the food was so good! I failed to mention, I am a customer service guru!
-Roxanne Reaves