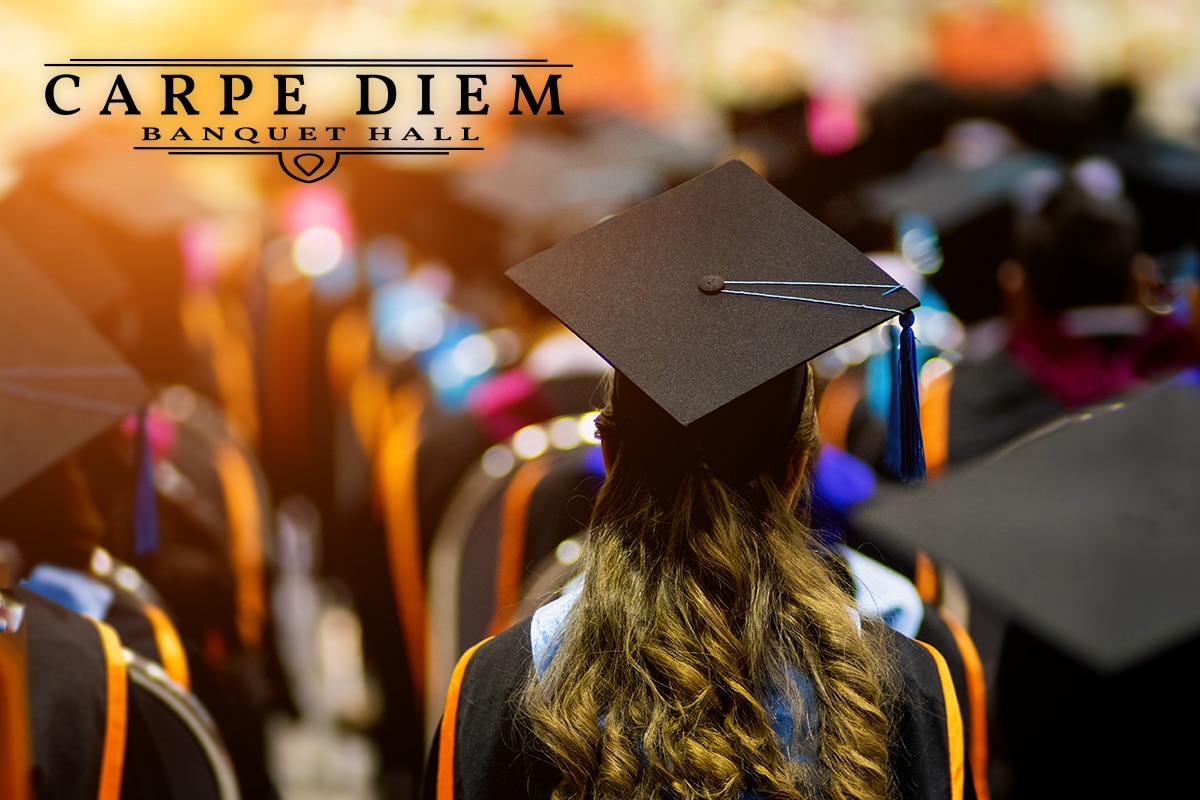 There's no doubt your budding young adult has gone through a lot to be where they are now, at the threshold of their graduation. Just like there's no doubt they deserve an awesome graduation party to celebrate all of their accomplishments to this point. Planning the perfect graduation party, though, can be tough – especially when you're already so focused on making the most of your time with your soon-to-be graduate!
How To Plan A Great Graduation Party
The best tip for planning an amazing graduation party is to start planning early. The last thing you want is to have to compete with other graduating families for venues and outbid others for the amenities you want. Starting your graduation party planning at least or even more than a month in advance will give everyone, including your guests and vendors, plenty of time to get ready for the main event. You can put off decorations, supplies, and other smaller details until a few weeks before the party, but you definitely want to find your venue, finalize your guest list, figure out a theme, order/mail your invitations, choose your food, reserve amenities/entertainment, order your cake, and organize all other major event necessities as early as possible.
Graduation Party Checklist
Don't want to forget anything important? Check out our convenient graduation checklist below!
Nail down your event Date and Time
Find your dream Venue
Complete your Guest List, get names and addresses
Create your Theme
Create and mail your Invitations
Decide on your Cake/Catering
Find Lodging for out-of-town guests
Book Entertainment
Make a special Music playlist
Get your Decorations
Consider getting a Photographer or setting up a photo booth
Choose your favorite Family/Senior Photos for display
Get your Graduation Gift
Find out if you'll need any special Event Equipment
Coordinate graduation party Outfits/Attire
Get Party Favors/Parting Gifts
Come up with fun graduation Games
Create Mementos, such as guest books or photo albums for commemoration
Get Thank You Cards for after the party
Guaranteeing A Great Graduation
The final step to planning an incredible graduation party is to have the right support by your side helping you remember and get every detail together quickly and cost-effectively. If you really want to minimize your time and energy spent pulling off the greatest graduation party ever, you can always partner with our experienced event coordinators at Carpe Diem Banquet Hall. Not only do our venues have almost everything you'll need already, but we can't wait to show you how we can help you plan the graduation party to remember! Call Carpe Diem Banquet Hall today at (248) 358-3355, or simply fill out the form in the sidebar to see how we can help you plan and/or host your next graduation party.