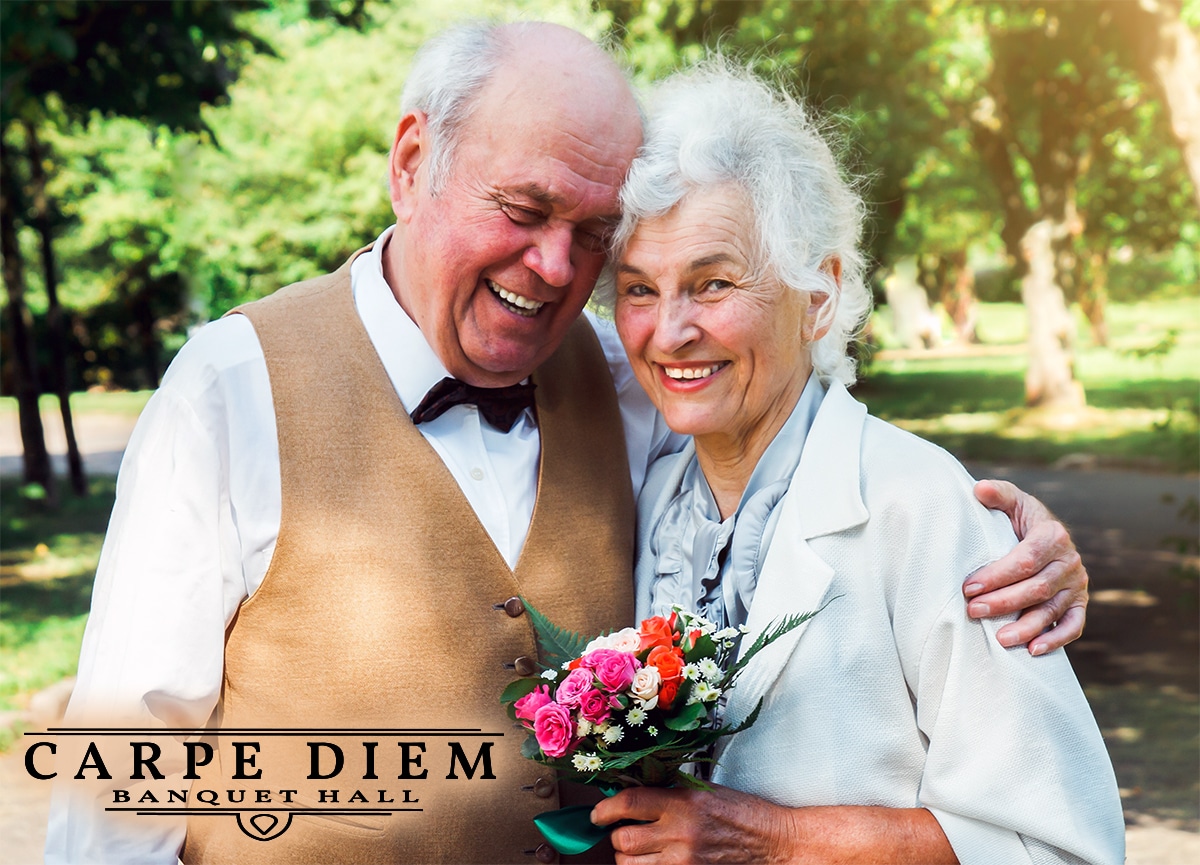 If someone you love is celebrating a significant anniversary, now's the time to throw them a party they'll never forget. There's no better way to celebrate a happy couple's love and devotion than a memorable anniversary party, and our event coordinators at Carpe Diem Banquet Hall can show you how!
Location, Location, Location
Hosting a memorable anniversary party all starts with choosing the right venue. The type of venue you choose will affect the number of guests you can invite, the amenities you'll have, and even how you can decorate for your special night. Besides, it's always better to choose a venue that's centrally located for all your guests, so no one has trouble getting to the party on time.
Choose An Event Date/Time Well In Advance
Once you've chosen your venue and know how everyone is going to get there, you have to settle on your official event date and time. The more notice you give your guests, the better your turnout is likely to be. So, make sure you choose a date and time far enough out to ensure your invited guests have plenty of time to work around their other plans and responsibilities.
Pick The Perfect Theme
Once you've got the core event details down, meaning venue, timeline, and guest list, your next step needs to be to choose your anniversary theme. You can make things easy and choose the theme that corresponds to the number of years the happy couple's been married or break tradition and create your own theme. There is no right or wrong way to celebrate love!
Create/Mail Out Your Invitations
As soon as you settle on your theme and you know your color scheme, it's time to send out invitations. You should already have your guest list ready to go, so this part should be fairly easy. Just make sure all the details for your event and how to RSVP are clear on the invitations and that you double-check all addresses before mailing anything out.
Consider Your Cuisine Carefully
When the RSVPs start rolling in and you get a clearer idea of who is planning to attend your anniversary party, you can really start narrowing down your catering and bar options. If you have guests with allergies or know there's something specific your guests of honor would want, now's the time to lock it all in. The sooner before your event you lock in your food choices, the more options you'll have.
Get Plenty Of Supplies & Decorations
So, you've got a venue, food, and invitations on the way, but what about decorations? With a theme in mind, this might be the most fun part of planning your anniversary party. You can pick out balloons, flowers, streamers, lights, signs, table settings, gift bags, and whatever else your heart desires. The sky's the limit when it comes to how you choose to display your affection for the people in your life you love most.
Plan For Activities & Entertainment
Unless you're expecting to host a silent dinner, planning some fun activities and hiring entertainment for your event is never a bad idea. You can get a live band to play the couple's favorite songs, create a slideshow with photos from throughout the years, set aside time for touching toasts, and more. The more moments you help create, the more moments there will be to remember.
Capture Every Moment
If you want to guarantee your upcoming anniversary party is truly memorable, you've got to capture every moment. It doesn't matter if you rent a photo booth, give every guest a disposable camera, or hire a professional photographer to follow guests around and capture specific moments. You'll never regret having the images to look back on in the years to come.
Looking for a venue or already have some ideas on how you want to host your memorable anniversary party in one of our banquet halls at Carpe Diem Banquet Hall? Reach out to us today. Our event coordinators can't wait to hear from you! Call Carpe Diem Banquet Hall today at (248) 358-3355, or simply fill out the form in the sidebar to see how we can help you plan and/or host your next graduation party.