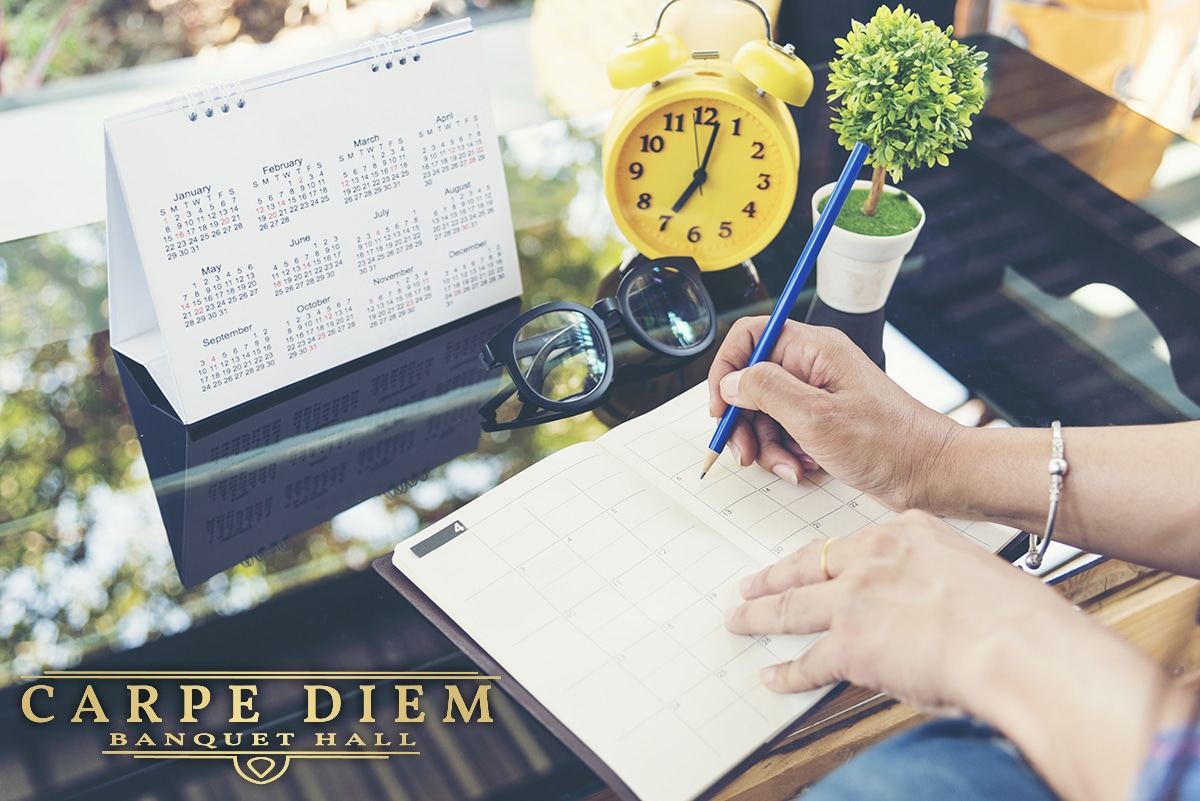 It takes a lot of work to plan a fun event that people love, and choosing the wrong venue only makes your job harder. Fortunately, our event coordinators have put together a handy list of tips you should consider when choosing a venue for your next event!
Location
One of the biggest mistakes people make when choosing a venue for an event is overlooking the location. The more out-of-the-way your venue is, the more difficult it is for everyone to figure out where they're going and make it on time, including hired vendors, entertainers, and other event staff. If your guests and invitees have to travel too far, you might even discourage attendance.
Capacity
How many people are you planning to invite to your event? Whether it's only a handful of your closest friends or you're hosting a reception for a huge wedding reception, you need to make sure your potential venues can accommodate that number of people. Plus, it's always a good idea, either way, to ask about venue minimums or limitations that might affect your plans for your event or the comfort of your guests.
Amenities
Not having an assortment of live entertainers on standby to choose from is one thing, but if you're going out of your way to invest in a professional venue, make sure you choose a venue that has plenty of amenities. Carpe Diem Banquet Hall has countless catering options, bar services, and other incredible amenities to satisfy your guests. Plus, we have connections with some of the region's most popular entertainers and event services to guarantee you can find virtually anything you need to make your event special.
Layout
Another vital tip is to tour your venue and really look at the layout. Imagine where everyone will sit, dance, eat, perform, and so forth so that you can ensure ideal accessibility for all of your guests. At Carpe Diem Banquet Hall, we can even offer you the freedom to customize your own layout. That way you can keep traffic clear and make room for any activities you'd like.
Budget-Friendly
Think you've found the perfect venue, but it practically eats up your entire budget? Don't settle. Carpe Diem Banquet Hall has two separate banquet halls to choose from, as well as a wide variety of diversely priced event packages to ensure you can find everything you'll need for your event, for a price that doesn't decimate your budget.
Reputation
Finally, the most reliable way to tell if a venue is worth your time is to look at its reputation. A fantastic venue will have nothing but positive, detailed reviews of how they've repeatedly enhanced their client's special days, like Carpe Diem Banquet Hall. We have not seen a negative review since our ownership change and extensive remodel, and it's been almost 2 years!
Are you interested in hosting your next event at Carpe Diem Banquet Hall? Get in touch with our incredible event coordinators today by calling (248) 358-3355, or simply fill out the form in the sidebar to see how we can help you plan and/or host your next graduation party.