Are you looking for elegant and affordable corporate event venues Southfield MI?
Are you looking for corporate event venues that exude class and success, much like your own business? Because if you are, you should definitely make Carpe Diem Banquet Hall your top choice. From charity events and fundraisers to annual holiday parties and team-building events, we've designed our corporate event venues to be perfect for any occasion. Aside from our great location in the Heart of Metro Detroit, the benefits of booking a corporate event with us are endless. Local hotels in the area offer discounted rates exclusively for guests attending corporate events at our venue, most of which are within just five miles of us. Our venue has undergone complete renovations, guaranteeing that our customizable floor plans can accommodate up to 350 guests at a time. With neutral décor, chandeliers, and a spacious dance floor, you can even personalize the aesthetic of your corporate events. Plus, we'll make sure you save the most money possible by helping you choose the best-suited corporate event package based on your bar/catering needs. Reach out to us today to learn more about our venue and get to know our amazing event planning specialists at Carpe Diem Banquet Hall. We'll show you precisely why we're one of the most popular venues in Southfield.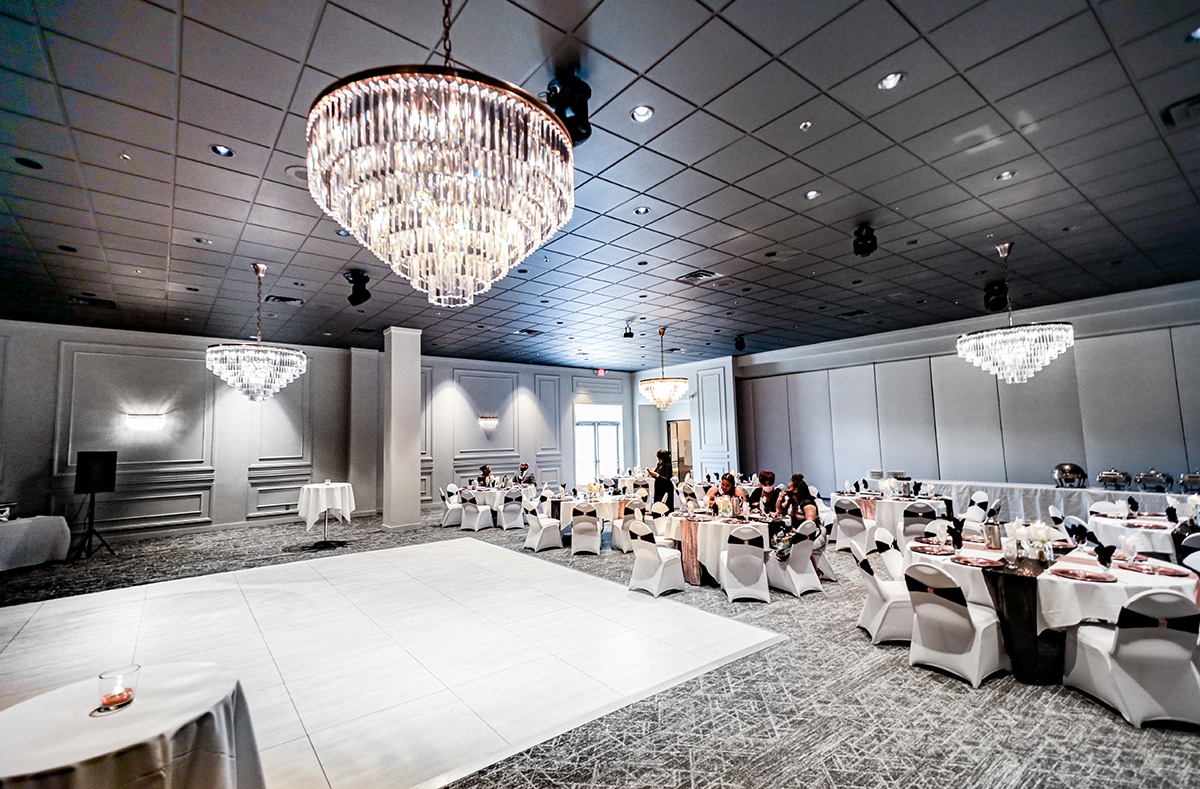 Corporate Event Venues Southfield MI
Carpe Diem Banquet Hall is a premier event facility that offers phenomenal corporate event venues in Southfield, MI. There are just so many hardworking people in Southfield who deserve a nice place to cut loose without consequence. Businesses in Southfield are competitive, which can make it easy for employees to get burnt out. When you go out of your way to show your employees how much you appreciate their effort by hosting some sort of corporate event, though, they feel more appreciated and motivated to keep working hard. Your very success in Southfield depends on the dedication of your employees. So, treat them right by treating them to a night they'll never forget at Carpe Diem Banquet Hall. Showing Southfield your wild side is likely just what your employees need to feel closer as a company. Our corporate event planning specialists can even help you plan the entire event. You can keep things quaint or make this event one the likes of which Southfield has never seen. Just let us know how many people from around Southfield we can expect, and we'll guarantee everyone has a great time.
Carpe Diem Banquet Hall is located at 28847 Franklin Rd. Southfield, MI 48034. We can provide you with an elegant and affordable experience for parties up to 350 guests and can help you plan the perfect setting for the event you envision.
If you are looking for elegant and affordable corporate event venues Southfield MI, call Carpe Diem Banquet Hall at (248) 358-3355, or fill out the form below or in the sidebar for your free party consultation:
Free Consultation
"*" indicates required fields