Are you looking for elegant and affordable party halls Southfield MI?
Do you love to party, but never know where to let loose? Try our party halls at Carpe Diem Banquet Hall! Our facility can accommodate up to 350 guests at a time thanks to our party halls' flexible floor plans. Each stunning room has a spacious dance floor and an elegant chandelier. Plus, taking advantage of our all-inclusive party packages means having access to great food, open bars, and so many other amenities often inaccessible at other party halls. Better still, getting to and from our facility is much easier than most party halls you'll discover. Carpe Diem Banquet Hall is right in the heart of Metro Detroit only a few minutes from all major freeways. And our incredible staff can hook you up with comfortable lodging at nearby hotels that offer special deals to our elite customers. We've even got the reviews to prove it. Since our ownership transition, Carpe Diem Banquet Hall has soared past other party halls in Southfield in popularity. We haven't had a single bad review since we took over ownership in December 2019 and we can't wait to show you why. Rent out one of our party halls for your next major event so you can enjoy a genuine 5-star experience!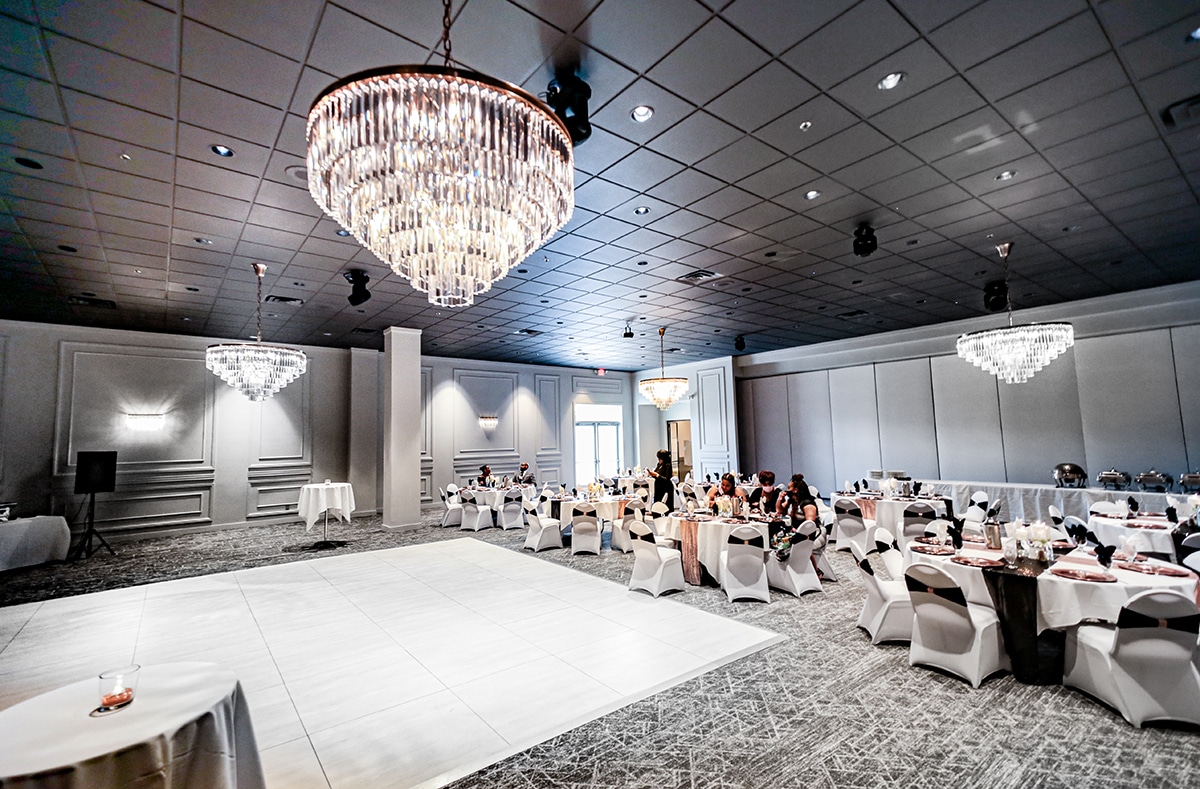 Party Halls Southfield MI
Carpe Diem Banquet Hall is a premier event facility that offers phenomenal party halls in Southfield, MI. After all, there's always something to celebrate in Southfield. Thousands of families live, work, and play in Southfield, which means countless birthday parties to celebrate. The area is ripe with entertainment, both local and in neighboring cities, which means there are always plenty of cultural events. Best of all, being a part of Metro Detroit means there is never a shortage of ways to achieve greater professional success in Southfield. The point is everyone in Southfield needs a safe, cost-effective place to party and celebrate life's most important milestones. All we ask is that you make our party halls at Carpe Diem Banquet Hall your first choice every time. We know we have the amenities to turn any mundane party into an unforgettable experience. All you need to do is make sure your guests from Southfield know when and where to go when the time comes. Whether you're hosting a holiday party, a corporate event, or any other type of event, everyone will have a great time. So much so that by the end of the night everyone will be asking you when you're planning your next fun party in Southfield!
Carpe Diem Banquet Hall is located at 28847 Franklin Rd. Southfield, MI 48034. We can provide you with an elegant and affordable experience for parties up to 350 guests and can help you plan the perfect setting for the event you envision.
If you are looking for elegant and affordable party halls Southfield MI, call Carpe Diem Banquet Hall at (248) 358-3355, or fill out the form below or in the sidebar for your free party consultation:
Free Consultation
"*" indicates required fields