Are you looking for elegant and affordable party venues Southfield MI?
Anytime there's a special moment worth celebrating, you have a choice to make. You can choose the bare minimum, or you can choose to go all out and book one of the most popular party venues in the heart of Metro Detroit: Carpe Diem Banquet Hall. We, of course, hope you'll choose the latter. Our party venues are not only completely remodeled from top to bottom for a naturally elevated aesthetic that you can personalize for any party, but our custom floor plans also offer enough space to accommodate as many as 350 party guests at once. Our venue has chandeliers, an adjustable dance floor, and so much more for you to make your own. Plus, we'll make sure you don't break the bank by matching you with an incredible party package that includes your catering, bar services, cleanup, and other event essentials. If you have out-of-town guests coming to your party, we can even connect you with hotels nearby offering special savings on lodging for guests using our party venue. Our top concern is making sure you and your fortunate party guests have a great time in Southfield and that Carpe Diem Banquet Hall is one of the most memorable venues you've ever had the pleasure of partying at. That is, after all, what being one of the elite party venues in town is all about!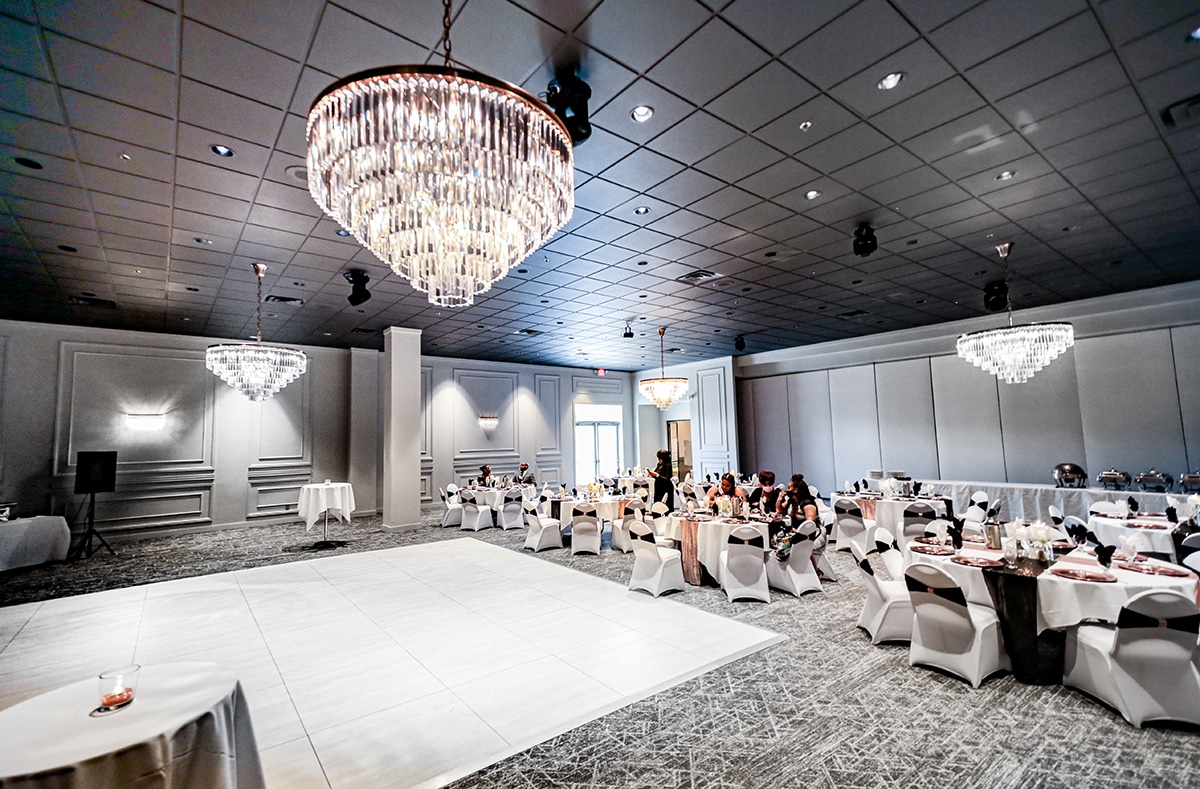 Party Venues Southfield MI
Carpe Diem Banquet Hall is a premier event facility that offers phenomenal party venues in Southfield, MI. If it weren't for us, we're confident Southfield wouldn't even be the center of the party that it is today. Southfield may be an extraordinary place to live and have an impressive collection of local businesses and attractions, but none have the star-quality our professional party venues do. Every inch of our facility in Southfield showcases our thoughtful attention to detail to ensure every client can see the potential in every room. You can visualize whatever color scheme, decorations, lighting, entertainment, or food/drinks you want. Just make sure you tell our event planning specialists all about your ideas so we can make them happen and ensure yours is the best party in Southfield your guests have ever been to. Try all you want, but we assure you, you will never find another party venue in Southfield quite like ours that has the inclusive amenities we do. It's the reason our reputation is as unbeatable as our venue.
Carpe Diem Banquet Hall is located at 28847 Franklin Rd. Southfield, MI 48034. We can provide you with an elegant and affordable experience for parties up to 350 guests and can help you plan the perfect setting for the event you envision.
If you are looking for elegant and affordable party venues Southfield MI, call Carpe Diem Banquet Hall at (248) 358-3355, or fill out the form below or in the sidebar for your free party consultation:
Free Consultation
"*" indicates required fields