Are you looking for elegant and affordable wedding halls Southfield MI?
Getting married to your one true love in the heart of Metro Detroit? If so, browsing potential wedding halls should be fun and exciting. After all, your wedding is a special occasion, and you deserve the very best. That's why, if you've yet to do so already, we encourage you to check out our wedding halls at Carpe Diem Banquet Hall. Altogether, our upgraded wedding halls can accommodate up to 350 honored guests with ease. Each room has a beautiful chandelier, a spacious dance floor, and a flexible floor plan to suit any aesthetic. Plus, we have five exclusive reception packages to make choosing your dream wedding halls even simpler. Other wedding halls cannot even compare. You will gain access to our elegant menu, an open bar, premium linens, and much more. Our facility is a mere minutes from all major freeways. And we're within only a few miles of several quality hotels that offer special group rates and savings for guests of Carpe Diem Banquet Hall. If you don't believe us, take a peek at our great reviews! You will not find a single negative review in the bunch since we took over. Thanks to our new owners, Carpe Diem Banquet Hall is one of Southfield's most popular wedding halls!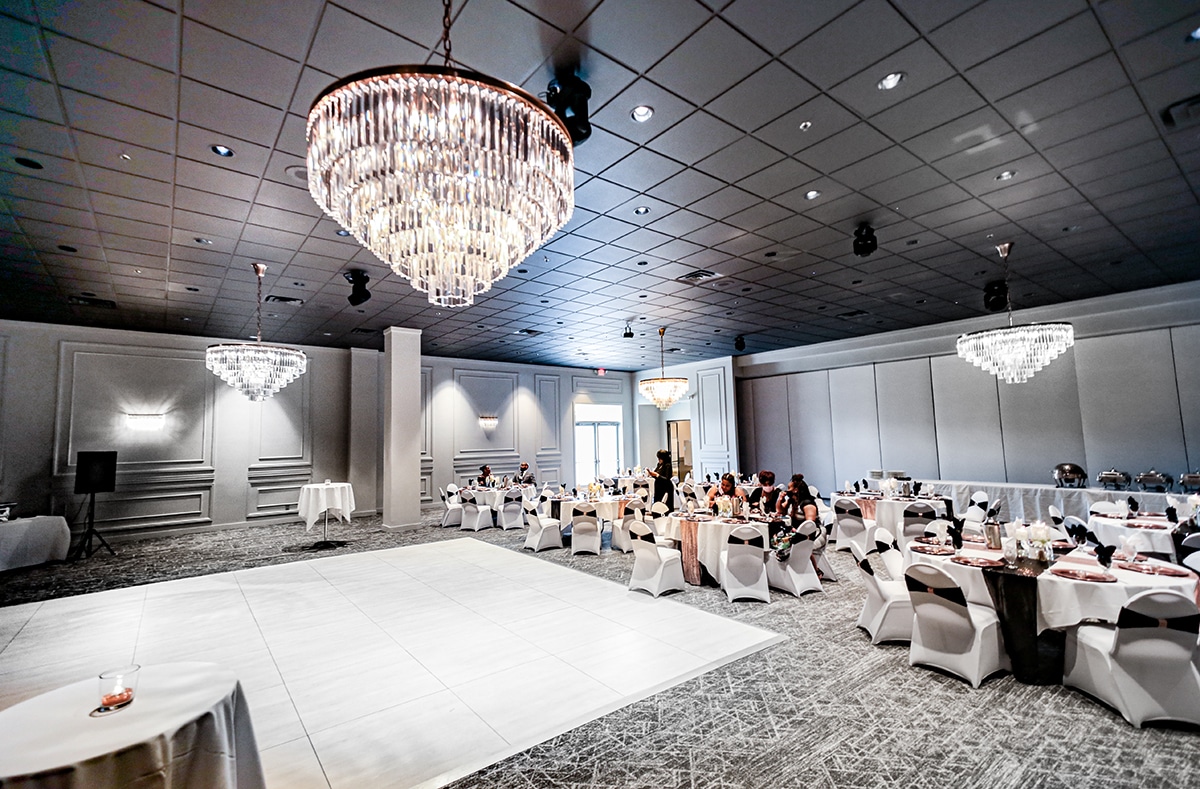 Wedding Halls Southfield MI
Carpe Diem Banquet Hall is a premier event facility that offers one of the most phenomenal wedding halls in Southfield, MI. After all, if Southfield is the place where you fell in love, and Southfield is the place you plan to call your home, then there's no better place to search for wedding halls. Know now, though, our facility is the most convenient you're sure to find in Southfield. All the attractions in Southfield are for families seeking unfiltered fun. There are art galleries, playgrounds, theaters, game centers, and more all over the place. There aren't, however, hordes of wedding halls waiting to impress couples in love. For that, you need to meet with our special event experts at Carpe Diem Banquet Hall. We help make dreams come true every day for couples in Southfield that want a strong start. Best of all, our central location in Southfield allows for much simpler travel for your wedding guests. Whatever else you need, alert our kind staff of event planning specialists. We will handle any request or concern with a smile, and do everything possible to guarantee your ultimate satisfaction. We care only that your wedding day is everything you ever dreamt it could be.
Carpe Diem Banquet Hall is located at 28847 Franklin Rd. Southfield, MI 48034. We can provide you with an elegant and affordable experience for parties up to 350 guests and can help you plan the perfect setting for the event you envision.
If you are looking for elegant and affordable wedding halls Southfield MI, call Carpe Diem Banquet Hall at (248) 358-3355, or fill out the form below or in the sidebar for your free party consultation:
Free Consultation
"*" indicates required fields