Are you looking for elegant and affordable anniversary party venues Southfield MI?
Finding the one person in the world you love most, your very best friend, is as rare as it is special. Because of this, you should never let a year go by without celebrating your good fortune. Every anniversary deserves a party, and you won't find any better venues to host your annual festivities than Carpe Diem Banquet Hall. Not only can our recently remodeled venues hold up to 350 guests, so you never need to condense your anniversary party's guest list, but each also offers customizable floor plans and subtle aesthetics to guarantee you have the resources to host whatever type of anniversary party you want. Perhaps this year we can help you host a sophisticated dinner party for your anniversary, stunning your guests with our venues' stylish chandeliers, extraordinary catering, and full-service bars. Or, if you want your anniversary party to be a little more upbeat, you might be more interested in setting up dance floors and having live entertainment. Either way, you won't find any other venues in Southfield more versatile. You can host every anniversary party in your long marriage at one of our venues and never experience the same event twice. And the best part is, like all the most popular event venues, we have amazing special event packages to help save more money every time.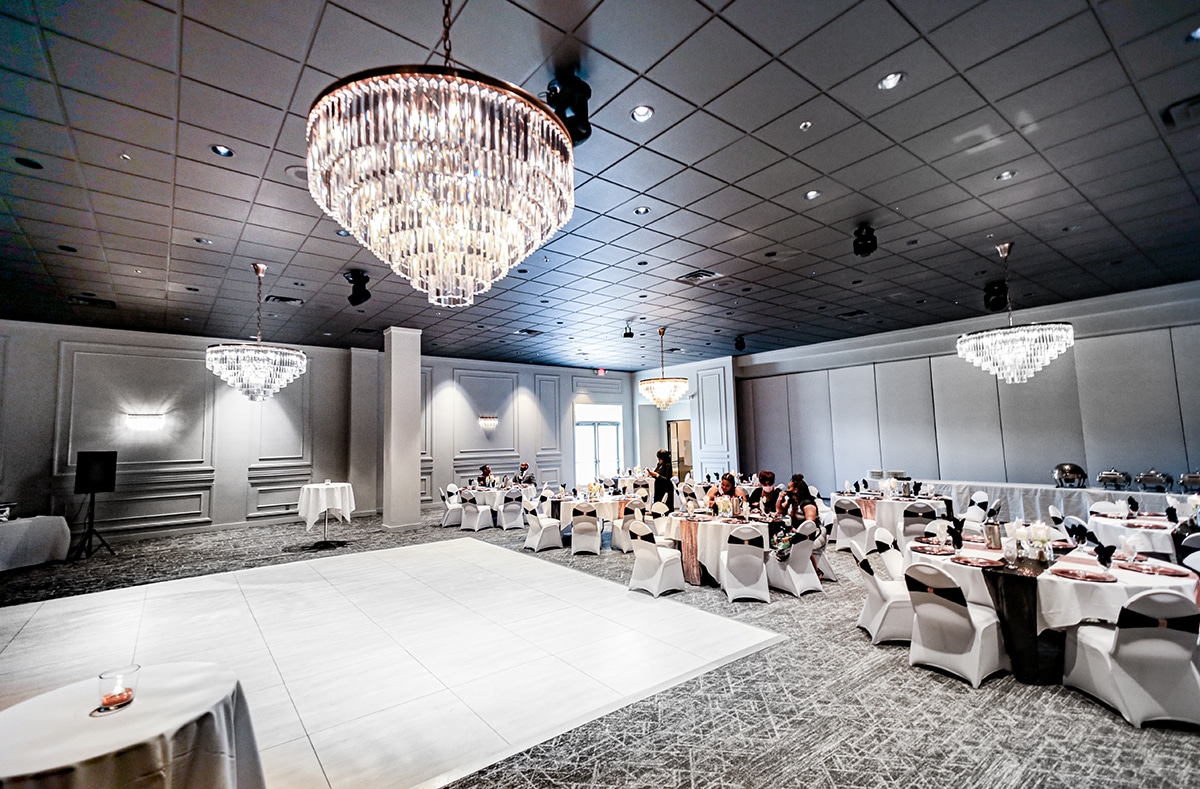 Anniversary Party Venues Southfield MI
Carpe Diem Banquet Hall is a premier event facility that offers phenomenal anniversary party venues in Southfield, MI. After all, there's a good chance you've already expressed your love just about everywhere else in Southfield. You've likely been on countless movie dates to Star Theatres Southfield, walked hand in hand through Catalpa Oaks, and shared plenty of romantic moments at Park West Gallery. So, why not make Southfield's most popular event venues at Carpe Diem Banquet Hall your first choice for every anniversary party you celebrate? We're already here in Southfield, the heart of Metro Detroit, which means there are more than enough hotels in the area for any visiting guests you're expecting. Plus, a lot of the hotels in Southfield within just a few minutes of us offer guests of our facility special rates so they can save money on lodging and transportation. It really is a win-win situation for everyone. Your guests get to have a great time in Southfield, you and the love of your life get to rekindle the magic of your relationship however you want, and we get to be part of the most special moments in your life!
Carpe Diem Banquet Hall is located at 28847 Franklin Rd. Southfield, MI 48034. We can provide you with an elegant and affordable experience for parties up to 350 guests and can help you plan the perfect setting for the event you envision.
If you are looking for elegant and affordable anniversary party venues Southfield MI, call Carpe Diem Banquet Hall at (248) 358-3355, or fill out the form below or in the sidebar for your free party consultation:
Free Consultation
"*" indicates required fields