Are you looking for elegant and affordable event venues Southfield MI?
There are so many events in life that are worth celebrating. Graduations, birthdays, weddings, anniversaries, family reunions, and bar mitzvahs, though, are the types of occasions that deserve more than just cakes and games. What you deserve is to treat yourself and all of your guests to a VIP experience in one of our superior event venues at Carpe Diem Banquet Hall. On top of already being in the heart of Metro Detroit and surrounded by friendly hotels with special rates for our guests, our event venues are basically brand new. Completely remodeled inside and out, our event venues feature flexible floor plans, elegant chandeliers, a large dance floor, and a neutral design palette that allows for complete customization. If cost is a specific concern for you, our event planning specialists can take you through our venues' unique savings packages, which include bar services, catering, and much more for parties of up to 350 guests. Simply let us know how lavish you need your party to be, which of our event venues you like best or use the entire venue, and how many people from Southfield we can expect. The happier you are with your decision to trust our event venues at Carpe Diem Banquet Hall, the greater the chance we can expect to see you again the next time you've got a reason to celebrate.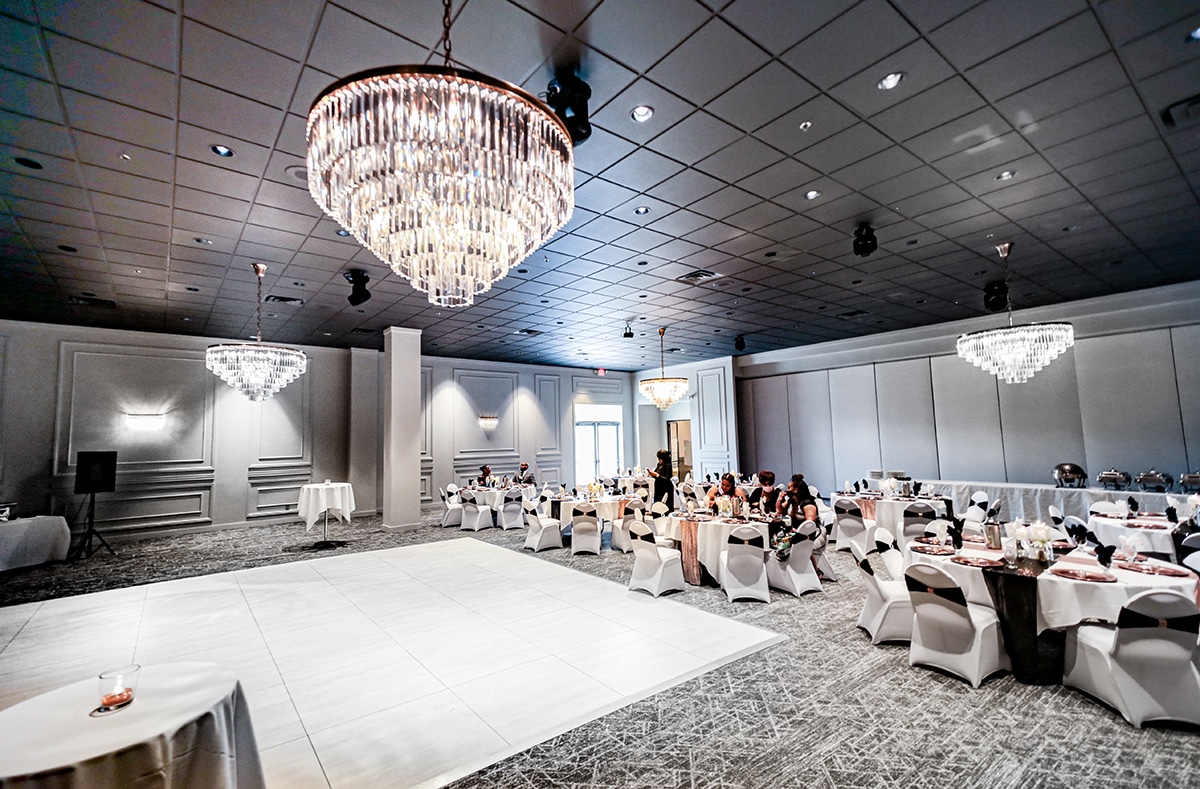 Event Venues Southfield MI
Carpe Diem Banquet Hall is a premier event facility that offers phenomenal event venues in Southfield, MI. There really is no better place in Southfield to celebrate. Southfield is a wonderful home to ample local amenities and businesses. Carpe Diem Banquet Hall is a worthy source of entertainment throughout the year, exactly the type of place people in Southfield flock to when they're trying to let loose and have some good food and even better entertainment. Our local event venues in Southfield can be anything you want them to be. If you want to host a huge banquet, throw a dance party, plan a fundraiser, or throw a surprise party for someone in Southfield you really care about, our event planning specialists will help you every step of the way. Southfield is our home too, which means you won't find anyone more qualified to help you pull off the event of the year than our experienced experts at the one and only Carpe Diem Banquet Hall.
Carpe Diem Banquet Hall is located at 28847 Franklin Rd. Southfield, MI 48034. We can provide you with an elegant and affordable experience for parties up to 350 guests and can help you plan the perfect setting for the event you envision.
If you are looking for elegant and affordable event venues Southfield MI, call Carpe Diem Banquet Hall at (248) 358-3355, or fill out the form below or in the sidebar for your free party consultation:
Free Consultation
"*" indicates required fields