Are you looking for elegant and affordable banquet halls Livonia MI?
Banquet halls are ideal venues for any occasion. Especially our banquets halls at Carpe Diem Banquet Hall. We've had the pleasure of hosting countless birthday parties, anniversary parties, wedding receptions, wedding showers, corporate luncheons, important meetings, and more. And our new, or rather, completely remodeled, banquet halls are always ready to show guests the true meaning of convenience, luxury, and comfort. Inside our banquet halls, you'll find chic chandeliers, tastefully versatile décor, and plenty of space to set up for your event however you wish. Our banquet halls' floorplans are supremely flexible and can accommodate as many as 350 guests, which means you can make room for a dance floor, live entertainment, corporate presentations, extra catering tables, open bars, and anything else you have in mind. We, of course, have numerous special event packages to help you choose exactly what kind of cuisine and refreshments you want at your event. Just make sure you communicate with your event coordinator about how you want our banquet halls set up and what kind of amenities you'd like, and we'll make sure you get everything you want. Carpe Diem Banquet Hall is one of the most highly-rated banquet halls not only in Livonia but also in the heart of Metro Detroit.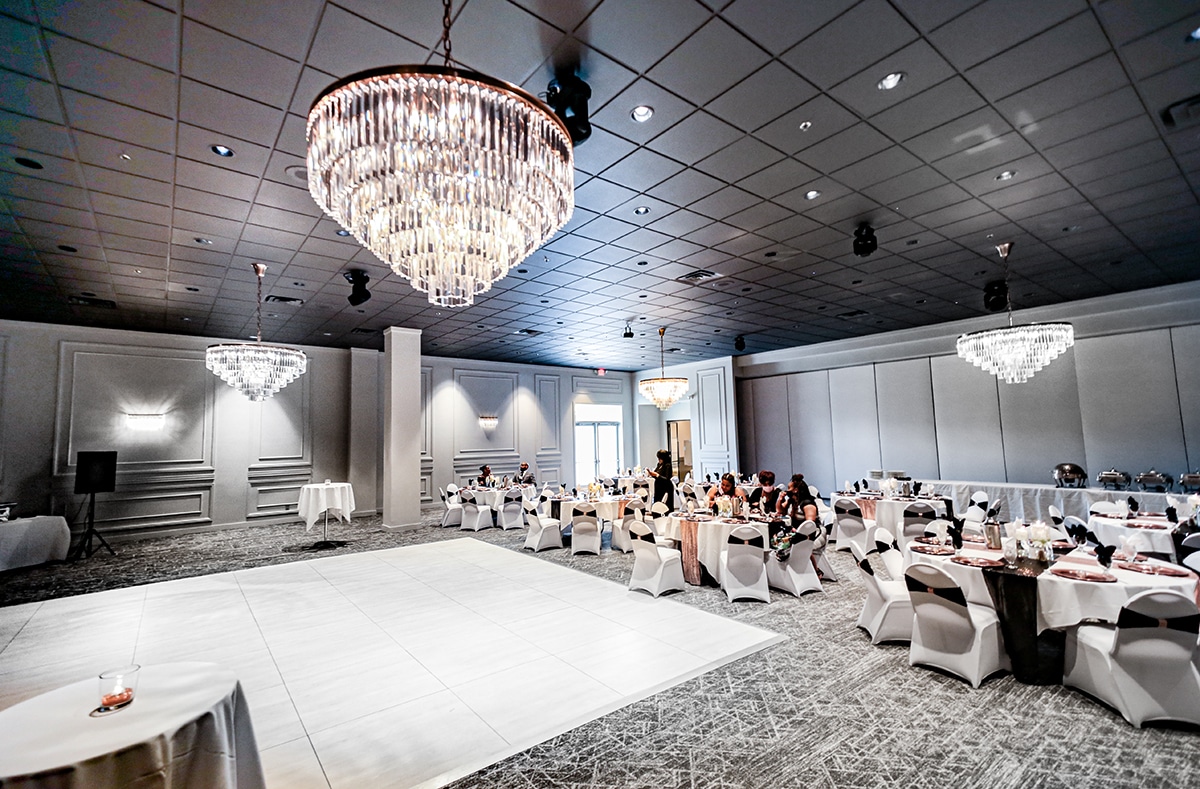 Banquet Halls Livonia MI
Carpe Diem Banquet Hall is a premier event facility that offers phenomenal banquet halls for any event near Livonia, MI. We're sure our banquet halls can measure up to Livonia's steep standards. As incredible of a city as Livonia is, its list of attractions is undeniably limited. If you're looking for shopping malls, parks, hiking trails, and historical landmarks, Livonia is certainly the right place. However, if you're looking for stunning event venues to impress people in Livonia, you're not going to find anything in town. Next door in Southfield, however, is a different story. Not only is Carpe Diem Banquet Hall one of the region's leading banquet halls year-round, but the amenities of hosting an event with us never end. We know all the most popular local entertainers and vendors near Livonia and can help you get everything you want for your event. We're remarkably close to Livonia, which makes transportation to and from your events easier and more cost-effective. Plus, if you have guests from out-of-town coming that need a place to stay, we know of several quality hotels within five miles of our location that will offer you special rates just for being one of our guests.
Carpe Diem Banquet Hall is located at 28847 Franklin Rd. Southfield, MI 48034. We can provide you with an elegant and affordable experience for parties up to 350 guests and can help you plan the perfect setting for the event you envision.
If you are looking for elegant and affordable banquet halls Livonia MI, call Carpe Diem Banquet Hall at (248) 358-3355, or fill out the form below or in the sidebar for your free party consultation:
Free Consultation
"*" indicates required fields