Are you looking for elegant and affordable birthday party venues Southfield MI?
Some birthdays are more important than others, which means they deserve bigger, better parties. Worthwhile birthday party venues can be harder to come by, though, especially in Southfield. There's only one place that can actually offer you the best of both elegant event venues and wild party venues all in one to ensure every individual guest has fun: Carpe Diem Banquet Hall. If you're hoping to host a more sophisticated affair and looking exclusively for luxury birthday party venues, our newly remodeled reception halls are sure to impress. Adorned with chandeliers and neutral décor to match any aesthetic for any birthday party, our venues are sure to look spectacular for your special evening and amaze anyone you invite. Don't think that just because our venues are beautiful that we can't guarantee your birthday party will be fun, though. With customizable floor plans to adjust to any expected entertainment, spacious dance floors, and enough room to host up to 350 guests, party settings don't get much better. We even have a variety of incredible special event packages that include catering and bar service. Just talk to our event coordinators about what you want, and we will help you save a ton on your birthday party. Best of all, because our popular venues are in the heart of Metro Detroit, you can save even more by booking any hotels you need for guests nearby. Many surrounding hotels offer incredible discounts for our guests. Trust us, Carpe Diem Banquet Hall is a spectacular place to host any meaningful birthday party.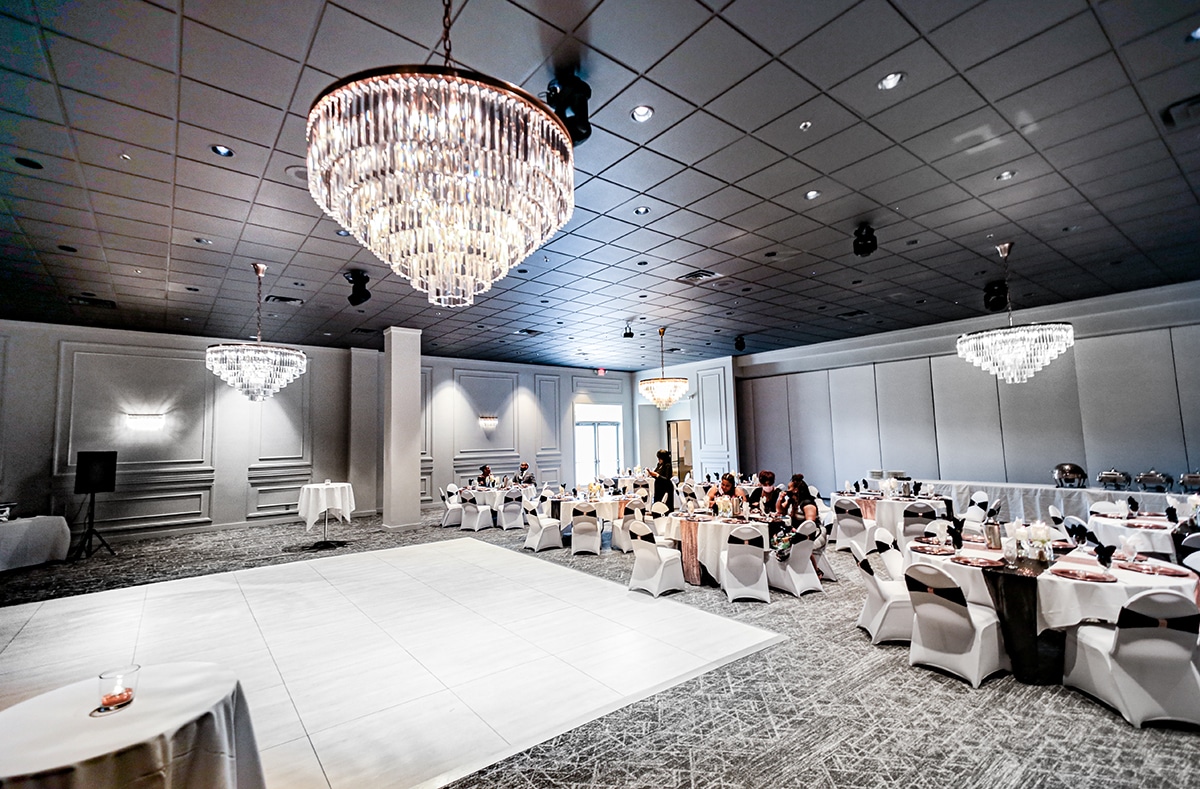 Birthday Party Venues Southfield MI
Carpe Diem Banquet Hall is a premier event facility that offers phenomenal birthday party venues in Southfield, MI. Certainly better than any of the other attractions in Southfield. While there's no doubt Southfield's Park West Gallery is a delightful place to walk around and look at beautiful art, the fragile layout and lack of refreshments make it a no-go if you're trying to let loose for a birthday party. And as many fantastic parks and outdoor attractions as there are all around Southfield, nature is just too unpredictable. The only way to host the outrageous birthday party in Southfield you've been dreaming of is to trust our professional event coordinators. Hosting extraordinary events in Southfield is what we do best. So, if you've got a special birthday or other event coming up, don't be shy. Just tell everyone on your guest list that you're going to have your party at Southfield's own Carpe Diem Banquet Hall.
Carpe Diem Banquet Hall is located at 28847 Franklin Rd. Southfield, MI 48034. We can provide you with an elegant and affordable experience for parties up to 350 guests and can help you plan the perfect setting for the event you envision.
If you are looking for elegant and affordable birthday party venues Southfield MI, call Carpe Diem Banquet Hall at (248) 358-3355, or fill out the form below or in the sidebar for your free party consultation:
Free Consultation
"*" indicates required fields