Are you looking for elegant and affordable event venues Farmington MI?
Hosting an event for any group or occasion can be a big responsibility, and one of the most important tasks on the to-do list is finding the perfect venues. Every type of event requires different things, and not all venues can do it all. Except, of course, Carpe Diem Banquet Hall. Ever since we renovated our entire facility, we're able to give expectant event hosts in Farmington access to everything you need. Our floor plans are ideally flexible, so you can invite up to 350 guests without worrying about space. Each of our two event venues features stylish chandeliers, spacious dance floors, and many other exclusive amenities you can take advantage of. Simply speak with our event coordinators about the type of event you need our venues for, which catering/bar options you're interested in, and what your expectations are, and we'll introduce you to the perfect event packages to guarantee you save the most on the total cost of your event. And even that's not all. If anyone attending your event needs a place to stay, we also have connections to several local hotels ready to welcome you with open arms and special deals just for being a guest of our venues here at Carpe Diem Banquet Hall. It's all part of being one of the most popular event venues in the heart of Metro Detroit.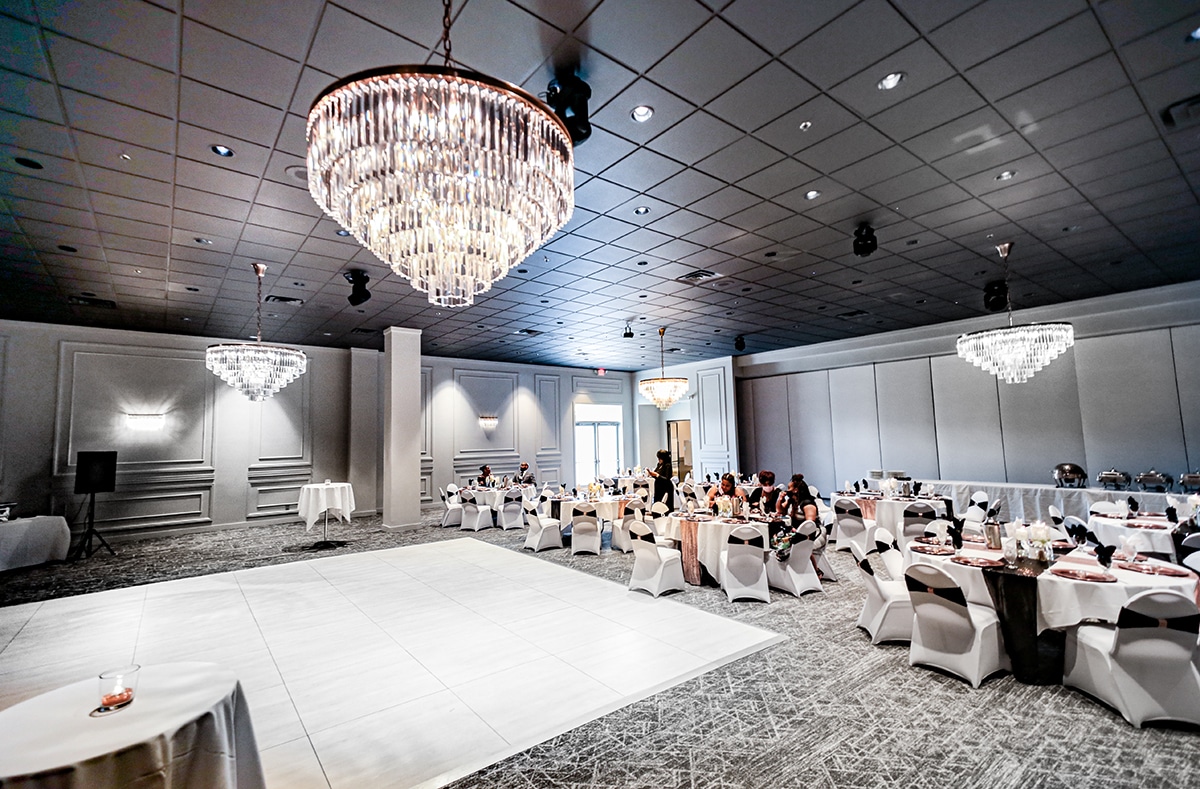 Event Venues Farmington MI
Carpe Diem Banquet Hall is a premier event facility that offers phenomenal event venues near Farmington, MI. We just know how much residents in Farmington love to have a good time. It's evident just by looking all over the city. The most popular attractions in Farmington include the timeless Marvin's Marvelous Mechanical Museum and the locally famous Farmington Civic Theater, where families gather and friends meet up on the weekends. Not to mention, Farmington is a community of the much larger metropolitan Detroit area, which means residents are no strangers to the excitement of the city either. Going all the way into the city when you have something to celebrate, though, isn't always convenient. You have to think about your guests' travel times from Farmington, as well as the unavoidable extra costs of meeting up in the city. In the end, it's so much easier just to host your events near Farmington at Carpe Diem Banquet Hall instead. Our venues have space for all the food and fun your guests will ever need. Plus, you will not find a more organized staff of event coordinators ready to bring your vision for your event to life!
Carpe Diem Banquet Hall is located at 28847 Franklin Rd. Southfield, MI 48034. We can provide you with an elegant and affordable experience for parties up to 350 guests and can help you plan the perfect setting for the event you envision.
If you are looking for elegant and affordable event venues Farmington MI, call Carpe Diem Banquet Hall at (248) 358-3355, or fill out the form below or in the sidebar for your free party consultation:
Free Consultation
"*" indicates required fields