Are you looking for elegant and affordable graduation party venues Farmington MI?
If your loved one is finally getting ready for their graduation after years of hard work, they deserve more than just a nice cake and congratulations at a regular house party. Graduation is a symbol of a momentous transition in their life, and it will likely be an event they remember forever. That's why, if you are interested in throwing a graduation party to celebrate your loved one's accomplishments, you have to go out of your way to choose the best possible graduation party venues, like Carpe Diem Banquet Hall. Unlike most traditional party and event venues, our facility is completely remodeled. Our two separate graduation party venues feature lovely chandeliers, customizable floor plans with sizable dance floors, plenty of hook-ups for all of your entertainment and electronics, and much more. All of this, of course, means is that when you choose our venues, you will have the power to entertain up to 350 guests at a time. So don't be shy. Hosting a graduation party at either of our venues automatically grants you access to our spectacular special event packages that can help you save on catering, bar services for adults, and all other event essentials. Plus, we know plenty of hotels in the area that can offer special rates for out-of-town relatives visiting Farmington for graduation, so long as you're hosting your party at one of our venues at Carpe Diem Banquet Hall!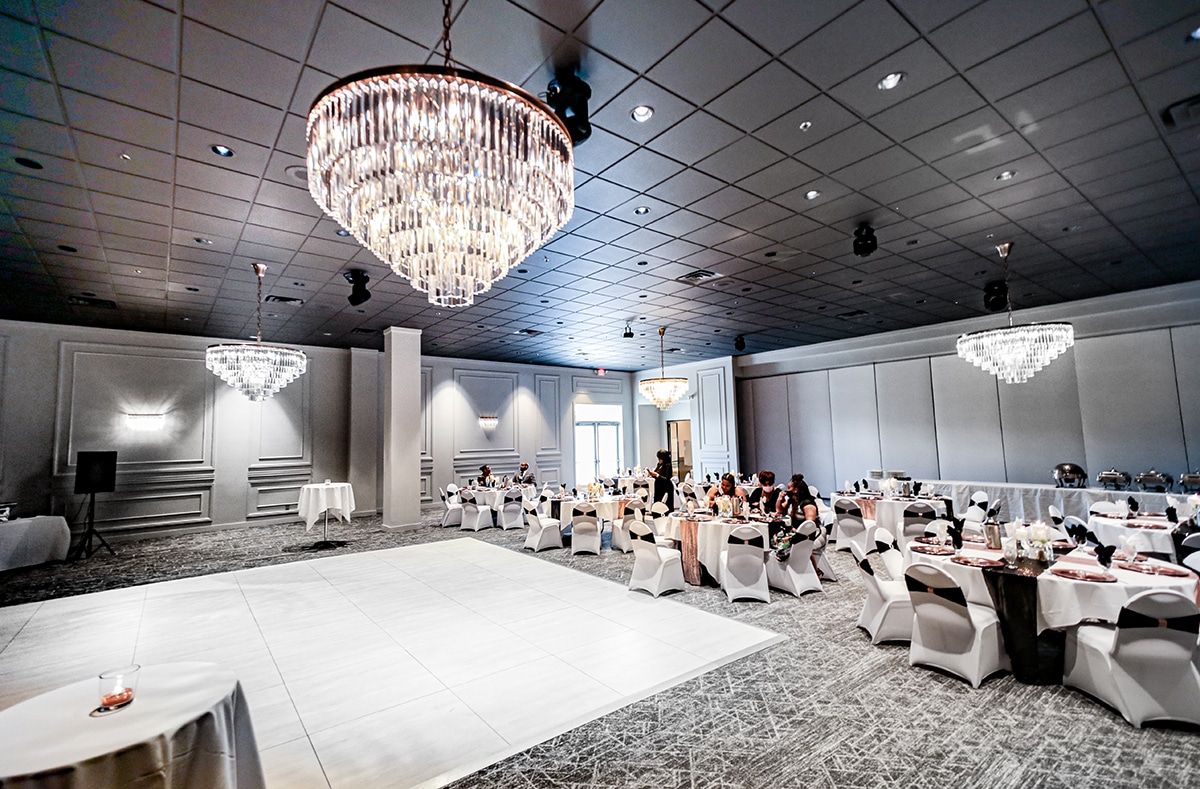 Graduation Party Venues Farmington MI
Carpe Diem Banquet Hall is a premier event facility that offers phenomenal graduation party venues near Farmington, MI. It doesn't matter if your loved one is starting high school or graduating from college. We can't wait to be a part of your celebration. Everything in your life in Farmington so far has led to this moment. Soon, your child will be leaving Farmington altogether and embracing their independence in the next chapter of their life, which is precisely why you have to make the most of the time you have with them now. Now is the time to go all out, invite everyone from Farmington you know, and show off how proud you are of your child's enduring determination and success. Our venues at Carpe Diem Banquet Hall can handle any graduation party your family in Farmington wants to throw, no matter how wild. Plus, we're not very far at all from Farmington, so no one has to worry about commuting all the way into the city. The hardest part is simply having to return to your normal life in Farmington after having the time of your life here with us!
Carpe Diem Banquet Hall is located at 28847 Franklin Rd. Southfield, MI 48034. We can provide you with an elegant and affordable experience for parties up to 350 guests and can help you plan the perfect setting for the event you envision.
If you are looking for elegant and affordable graduation party venues Farmington MI, call Carpe Diem Banquet Hall at (248) 358-3355, or fill out the form below or in the sidebar for your free party consultation:
Free Consultation
"*" indicates required fields