Are you looking for elegant and affordable birthday party venues Farmington MI?
Hoping to best your, or a loved one's, birthday party from a previous year? Don't waste your time tracking down the best venues near you. You already know Carpe Diem Banquet Hall holds the best reputation for being one of the most popular birthday party venues in the region – and for a good reason. Our recently remodeled banquet halls now feature everything you or your guest of honor might want or need all in one place for your convenience. Our aesthetic is unbeatable yet neutral, offering all the class and elegance you'd expect from professional venues thanks to our timeless chandeliers, but with a completely customizable floor plan, you can decorate to match whatever birthday party theme you come up with. The photos are sure to be incredible. Our experienced event coordinators can even help you iron out all the details for your birthday party. We have plenty of space to cater to up to 350 guests, so your guest list shouldn't be a problem. There will be plenty of room for dancing, entertainment, food, drinks, and more. Plus, as you'd expect from only the finest birthday party venues near Farmington, we have a variety of unique event packages that can help you save more on all the things birthday party venues often overlook. It's simply one of the perks of being one of the most beloved birthday party venues in the heart of Metro Detroit!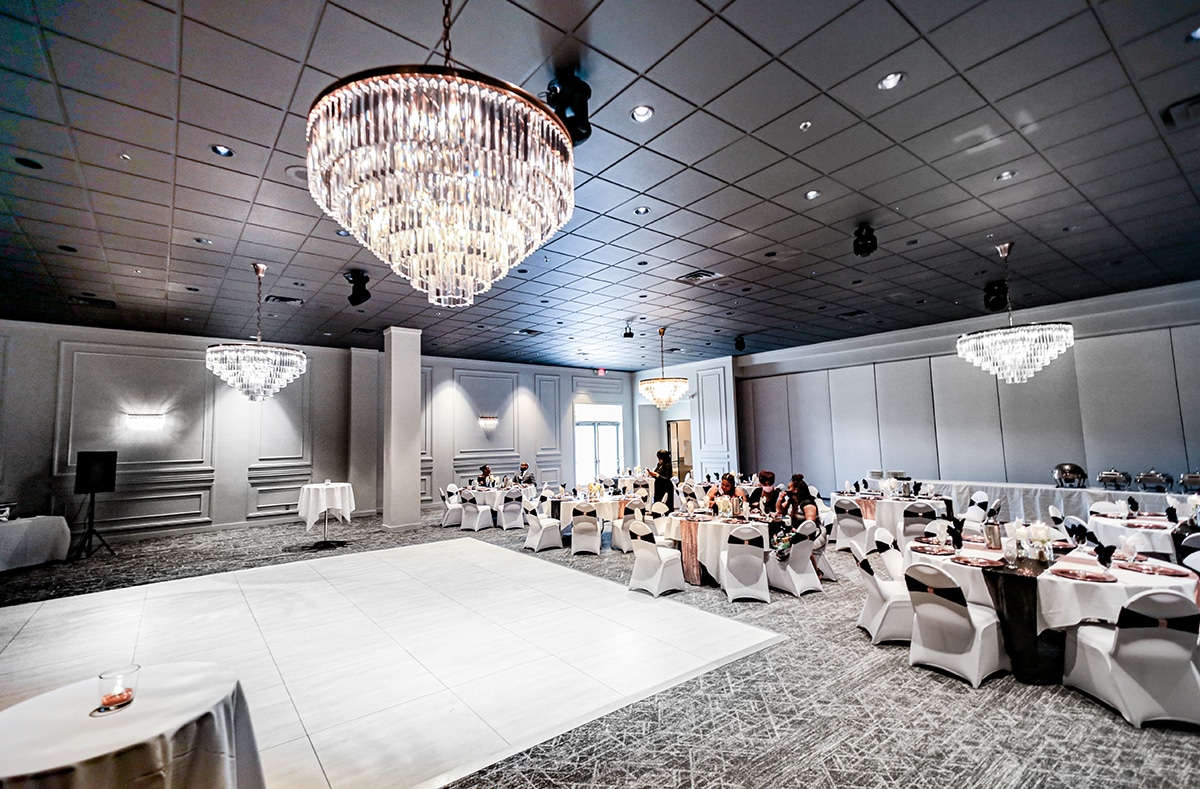 Birthday Party Venues Farmington MI
Carpe Diem Banquet Hall is a premier event facility and one of the most phenomenal birthday party venues near Farmington, MI. We specialize in making dreams come true, much like the city of Farmington itself. Our approaches, of course, are very different. Farmington is your home and helps you grow in ways no other place can. It's where your family and friends are, and possibly even where you were born. As great a place as Farmington is, though, sometimes you just want to have fun. That's our approach at Carpe Diem Banquet Hall. Our event coordinators help you and your birthday party guests have the time of your life, so by the time you head back to Farmington you feel as fresh and new as our beautiful banquet halls. Of course, if some guests don't quite feel like going home to Farmington, that's okay too. We can recommend plenty of hotels nearby that will give you a special rate just for enjoying an event with us. Just consider it another perk of partying at one of the most renowned birthday party venues near Farmington!
Carpe Diem Banquet Hall is located at 28847 Franklin Rd. Southfield, MI 48034. We can provide you with an elegant and affordable experience for parties up to 350 guests and can help you plan the perfect setting for the event you envision.
If you are looking for elegant and affordable birthday party venues Farmington MI, call Carpe Diem Banquet Hall at (248) 358-3355, or fill out the form below or in the sidebar for your free party consultation:
Free Consultation
"*" indicates required fields