Are you looking for elegant and affordable anniversary party venues Farmington MI?
Are you trying to find a place special enough to host an anniversary party? Don't limit yourself to only local venues. Carpe Diem Banquet Hall is one of the most popular event venues in the region, and our skilled event coordinators are ready to help you host the anniversary party of a lifetime. Compared to other venues in the area, our banquet halls are pristine. Having been completely remodeled means our banquet halls are larger, cleaner, and more beautiful than ever, capable of impressing up to 350 party guests that are all ready to celebrate your anniversary. Unlike most formal anniversary party venues, you can even customize our floor plans to maximize everyone's comfort. We can set your anniversary party up with a dance floor, incredible catering stations, open bars, make room for entertainment, and otherwise decorate for your event any way you wish, so it's a night you never forget. Whether you want to host an elegant dinner party and spend the evening taking incredible photos or hire your favorite band and dance the night away with your closest friends and family, our event coordinators will make sure you all have the time of your life. After all, that's what throwing an anniversary party is all about. It's not about choosing the most expensive venues near Farmington and making a spectacle. An anniversary party is about recognizing the incredible journey of two people who have loved each other through it all. And the fact that we understand that is why Carpe Diem Banquet Hall is one of the most beloved event venues you'll ever party at.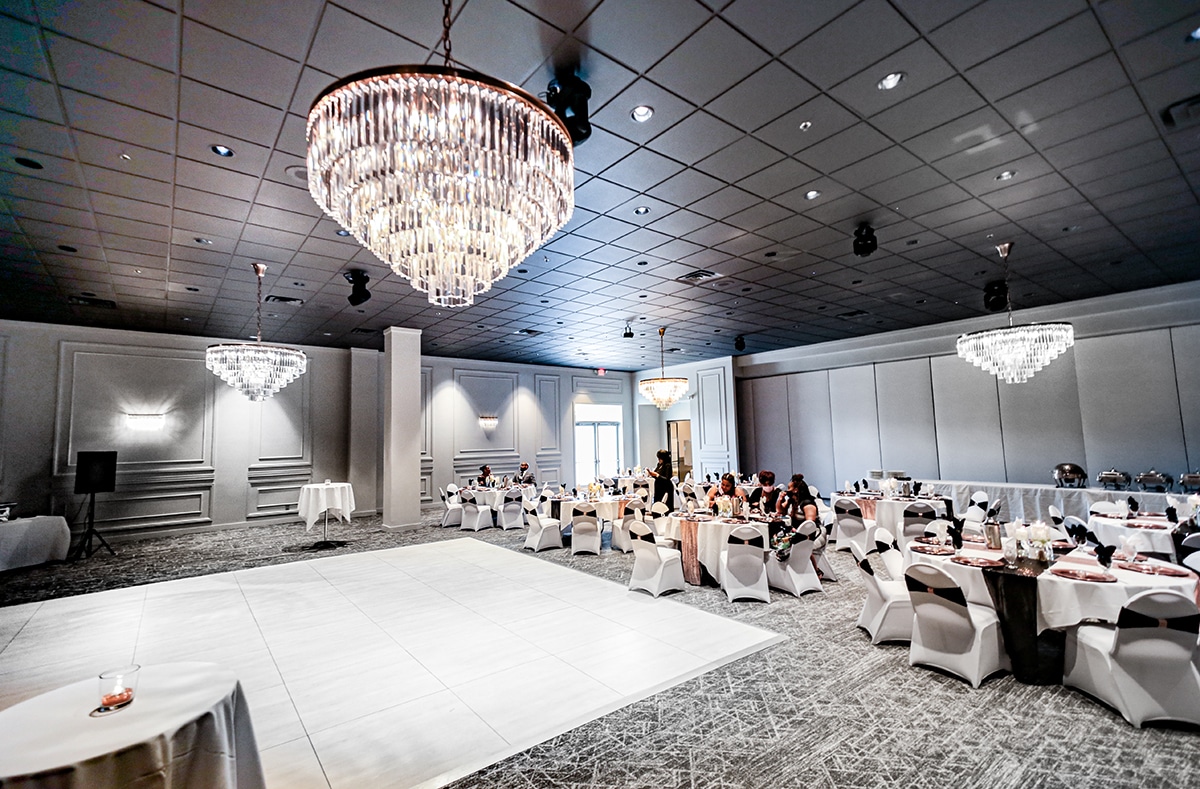 Anniversary Party Venues Farmington MI
Carpe Diem Banquet Hall is a premier event facility and one of the most phenomenal anniversary party venues near Farmington, MI. Not that we're trying to outshine such a lovely city. We know exactly how incredible the city of Farmington is. Farmington is an amazing place to raise a family, thanks to the wealth of museums, sports complexes, and other local amenities. Compared to a lot of the other cities surrounding Detroit, Farmington is an incredibly safe, diverse, culturally rich community overflowing with charm. Plus, the city of Farmington has played such a special role in your love story. Whether it's the place you met and fell in love with your significant other or it's just been your place of residence the last few years, Farmington will always be your home. Of course, if you want to party and enjoy something new for your anniversary at one of the area's more elite venues, Carpe Diem Banquet Hall has you covered. We'll help you and your loved ones commemorate your special milestone until you're thoroughly partied out and make sure everyone has plenty of time to make it back home to Farmington safe and sound.
Carpe Diem Banquet Hall is located at 28847 Franklin Rd. Southfield, MI 48034. We can provide you with an elegant and affordable experience for parties up to 350 guests and can help you plan the perfect setting for the event you envision.
If you are looking for elegant and affordable anniversary party venues Farmington MI, call Carpe Diem Banquet Hall at (248) 358-3355, or fill out the form below or in the sidebar for your free party consultation:
Free Consultation
"*" indicates required fields