Are you looking for elegant and affordable party venues Farmington MI?
If you've got a reason to party and a need for a good selection of venues to choose from, you've come to the right place. Whether you're hosting a wedding reception, anniversary party, graduation party, birthday party, holiday party, or other significant events, Carpe Diem Banquet Hall's entirely remodeled party venues easily blow other venues near Farmington out of the water. Our event coordinators can help you personalize your floorplan and unique décor so you can guarantee the comfort of up to 350 guests. You can lean into the elegant aesthetic provided by our chandeliers, adjust the size of your dance floor to make room for more entertainment, or prioritize our extraordinary catering/bar packages and line your venues with delicious snack stations. Our luxury party packages can help you do it all while saving more. Best of all, when you party at our venues at Carpe Diem Banquet Hall, you never have to worry about partying too hard. Being in the heart of Metro Detroit means we have plenty of friendly partnering hotels in the area to recommend to anyone looking for an affordable night's stay after all the excitement wears off. As far as party venues go, it doesn't get any more delightfully convenient than that.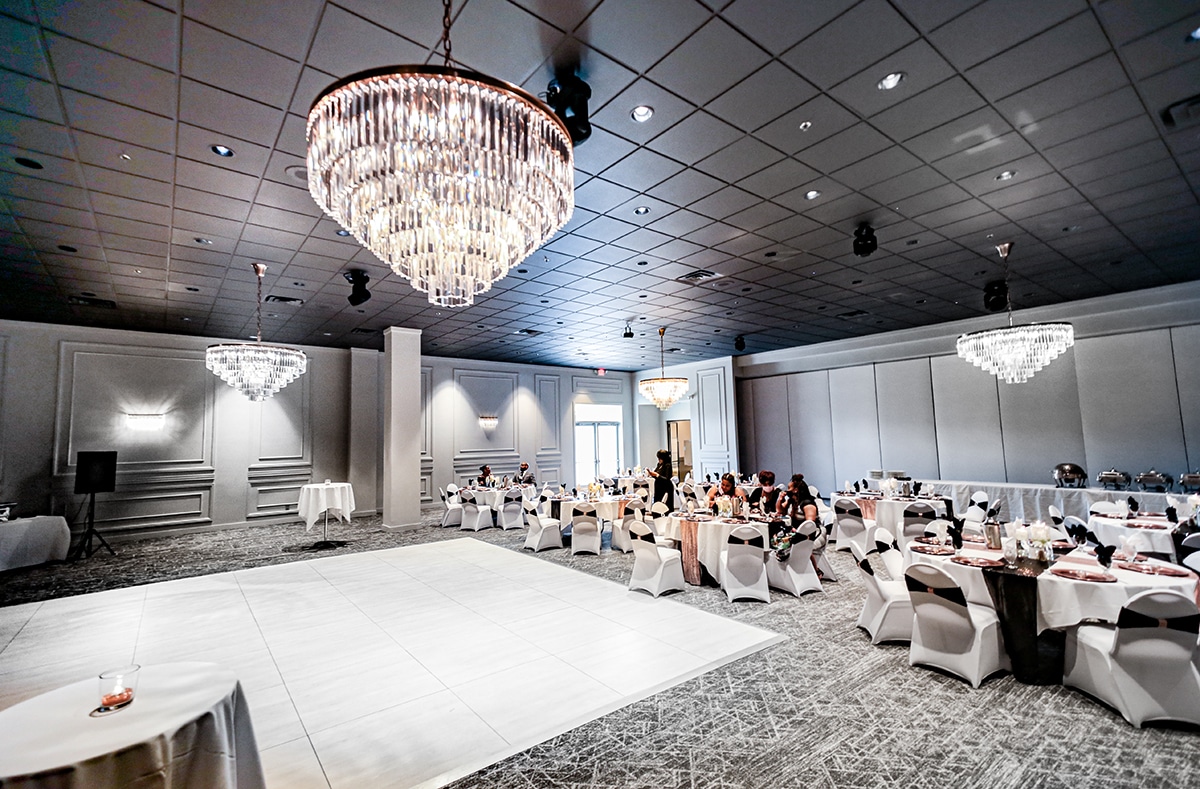 Party Venues Farmington MI
Carpe Diem Banquet Hall is a premier event facility that offers phenomenal party venues near Farmington, MI. Our venues are truly unlike anything else Farmington has to offer, and that's saying a lot! Farmington is full of odd attractions and wholesome entertainment. From Marvin's Marvelous Mechanical Museum to the Farmington Civic Theater, families never get lost when searching the area for something fun to do on the weekend. If you're looking for a little more, though, like a place to throw an amazing party, Farmington isn't likely to have what you're looking for. There are no elegant banquet halls or exciting venues hosting incredible entertainment in Farmington. If you want those things, you have to seek elsewhere – not too far, of course. Carpe Diem Banquet Hall is a breathtaking location for any occasion, and it is practically next door to Farmington in Southfield. We've got the food, drinks, atmosphere, connections, and more to turn any party you can dream up into the best night of your life. You won't even have to do anything to impress your exclusive guests. Just connect with one of our well-connected event coordinators, and we'll get everything you need taken care of long before your first guest arrives!
Carpe Diem Banquet Hall is located at 28847 Franklin Rd. Southfield, MI 48034. We can provide you with an elegant and affordable experience for parties up to 350 guests and can help you plan the perfect setting for the event you envision.
If you are looking for elegant and affordable party venues Farmington MI, call Carpe Diem Banquet Hall at (248) 358-3355, or fill out the form below or in the sidebar for your free party consultation:
Free Consultation
"*" indicates required fields