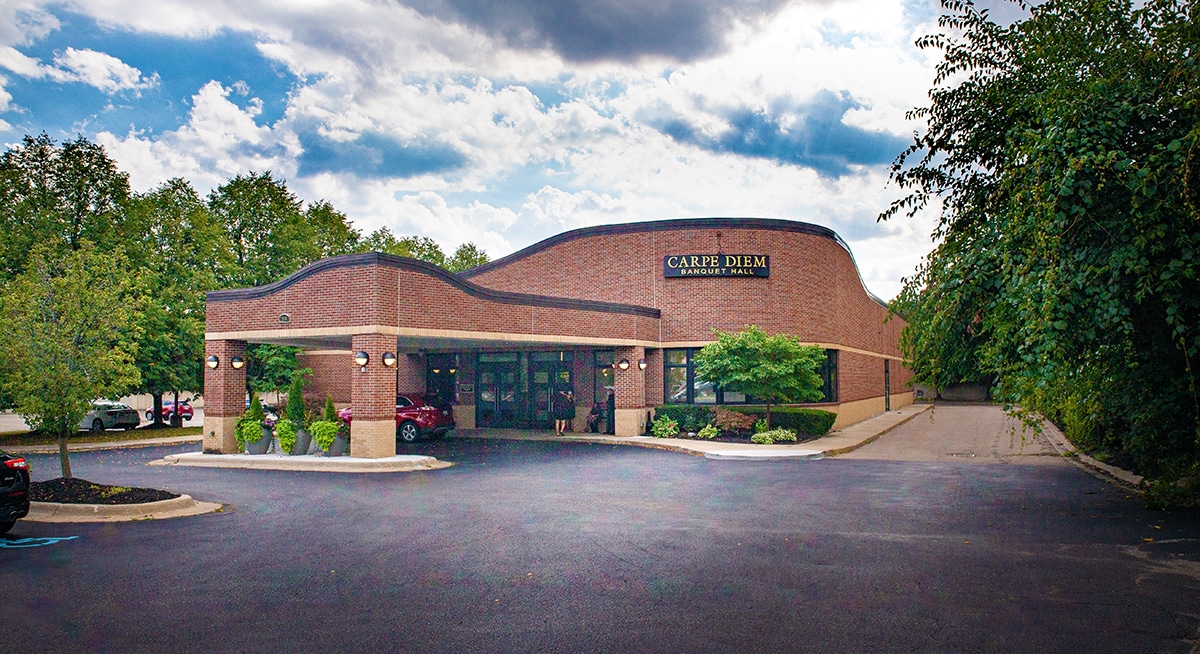 Like a fine wine or a beautiful work of art, some things only get better with age. Carpe Diem Banquet Hall is one of those things. Now that we're under new ownership as of December 2019, and have remodeled every inch of our facility, we're ready to prove it!
We welcome anyone with a special occasion who's ready to celebrate. No matter which of our banquet rooms you choose, you can expect beautiful chandeliers, spacious dance floors, and a sleek but neutral color scheme for you to make your own. Or, if you'd like to make any changes to the layout of the room, you can do that too! Our floor plans are customizable and can look however you'd like to compliment your unique aesthetic. When you host an elegant event at Carpe Diem Banquet Hall, you're in control. That means having everything you need to accommodate up to 350 esteemed guests your way – and we do mean everything.
Our staff is exceptional at being flexible and accommodating with our valued guests. We have all-inclusive packages for every type of event and budget imaginable. Each one includes room fees, fresh-made food, open bars, linens, and all the other must-haves your party needs. Plus, you can host an event with us any time of the day. We even have special packages for breakfast and brunch events right alongside our evening event packages. As a result, your guests can enjoy our exceedingly upscale yet friendly atmosphere anytime without breaking your bank!
What more can we say that our revamped reputation hasn't already? Carpe Diem Banquet Hall is one of the most convenient, well-equipped event venues in the heart of Metro Detroit. We offer superior accessibility from any major freeways. We're even in touch with a majority of the top-rated hotels in the area, many of which offer special rates for our guests. Above all else, though, we're devoted to guaranteeing your complete satisfaction no matter what kind of event you're planning. So please, plan your next birthday party, corporate event, wedding reception, holiday dinner, and more with Carpe Diem Banquet Hall in mind. See for yourself why we've earned nothing but 4 and 5-star ratings since our new owners have taken over.
Our brilliant special event coordinators at Carpe Diem Banquet Hall can't wait to meet you. For more information on hosting any special occasion with us, or to start pricing your event, reach out to us anytime. We'd be thrilled to show you what our new owners have been up to! Call Carpe Diem Banquet Hall today at (248) 358-3355, or simply fill out the form in the sidebar to see how we can help you plan and/or host your next party.
View Pictures of Our Remodel