Are you looking for elegant and affordable meeting venues Southfield MI?
Staff meetings and conferences might not be the most exciting events your company plans throughout the year, but that doesn't mean you can get away with hosting them at just any venues. Given the likely size of your guest list and your privacy needs, really the only way to go is to host your meeting at one of Southfield's most versatile venue: Carpe Diem Banquet Hall. Not only does our newly renovated meeting venues have enough space to host up to 350 guests thanks to our customizable floorplans, but we also have all the technical equipment you'll need to lead various presentations and demonstrations as well. Add all that to the fact that we offer extraordinary catering, and our venues are tastefully decorated, with elegant chandeliers and other sophisticated details, to ensure there are no distractions during your meeting, and it's no mystery why ours are some of the most popular local venues you'll find. Get in touch with us today, and our event coordinators can even go over the specifics of our exclusive special event packages with you, which can help lower the total cost of hosting your meeting at one of our venues exponentially. By the time your meeting has come and gone, Carpe Diem Banquet Hall will be the only place your company trusts to accommodate your private events.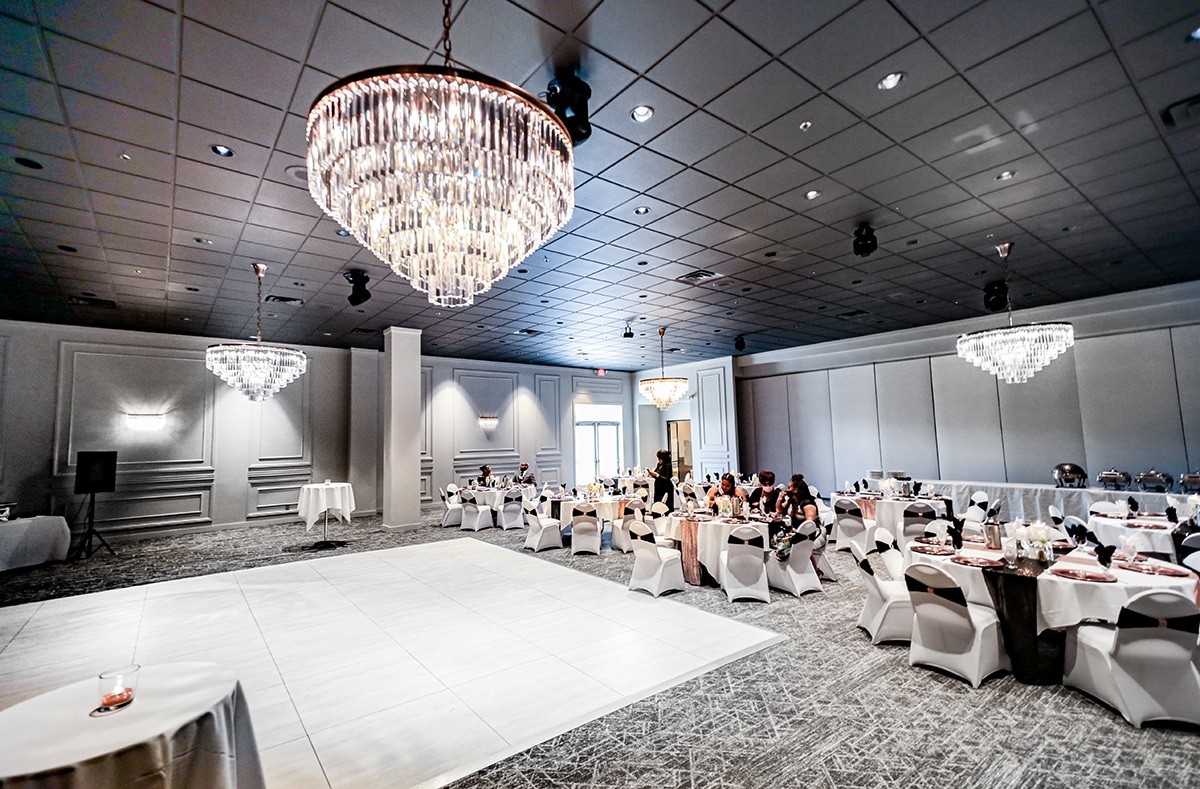 Meeting Venues Southfield MI
Carpe Diem Banquet Hall is a premier event facility that offers phenomenal meeting venues in Southfield, MI. It's certainly better than trying to host your meeting at one of Southfield's busy restaurants or other popular attractions. If you couldn't guess, Southfield's Park West Gallery and local Star Theatres aren't exactly ideal settings for important corporate events. If you're going to host a meeting in Southfield, it has to be somewhere sophisticated, yet private, and well-equipped but still fun. At the very least, the aesthetic of your venues in Southfield should reflect how you see your business so that everyone in attendance is in the right headspace for your meeting. Besides, Carpe Diem Banquet Hall is right in the heart of the Metropolitan Detroit area, surrounded by numerous top-rated hotels that offer exclusive savings on cozy accommodations for guests of events held at our facility. That means, in terms of aesthetics, convenience, and value, hosting all your corporate events in Southfield with us is the wisest decision you can make. Our event coordinators will work diligently to surpass your expectations for your events and meetings in Southfield each and every time. So long as you communicate what you need, we'll never disappoint.
Carpe Diem Banquet Hall is located at 28847 Franklin Rd. Southfield, MI 48034. We can provide you with an elegant and affordable experience for parties up to 350 guests and can help you plan the perfect setting for the event you envision.
If you are looking for elegant and affordable meeting venues Southfield MI, call Carpe Diem Banquet Hall at (248) 358-3355, or fill out the form below or in the sidebar for your free party consultation:
Free Consultation
"*" indicates required fields