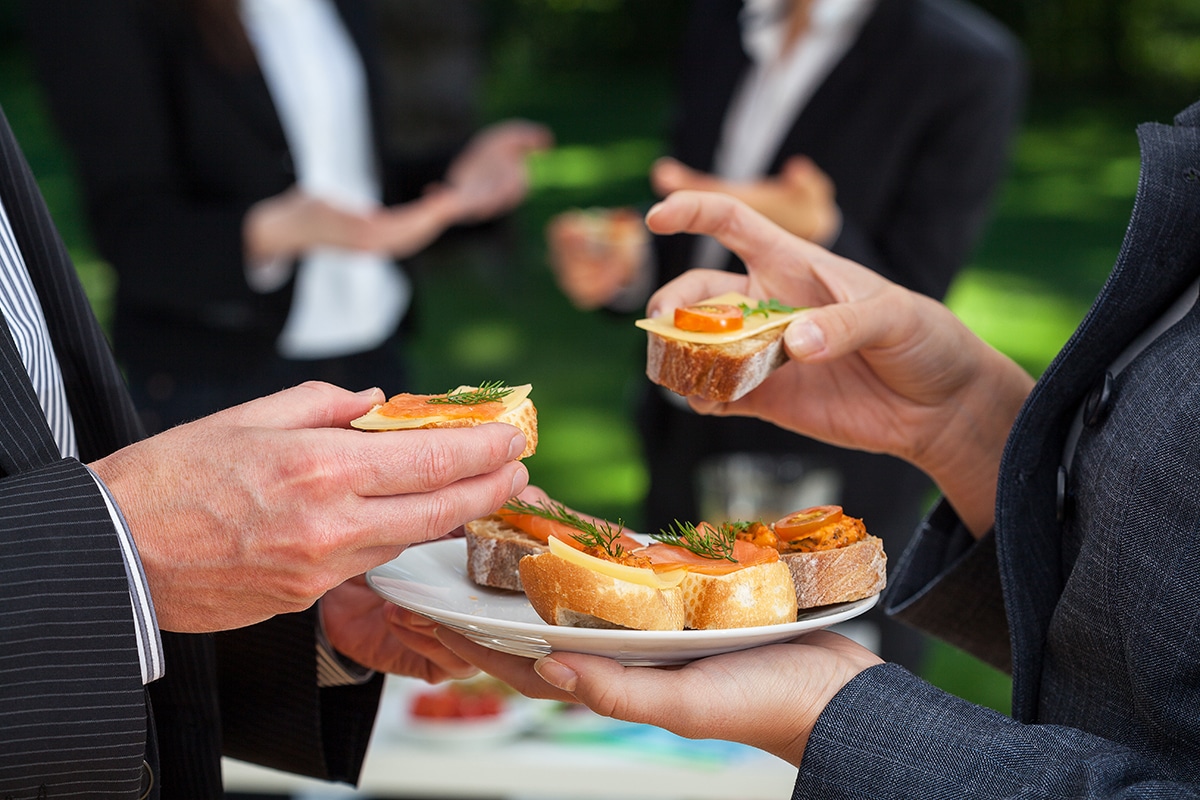 The number one thing you need when planning a successful off site business luncheon is a fantastic venue. It's a good idea to choose a place with good food and a relaxed environment, but you don't want to just pick the nearest popular restaurant and risk your privacy or the attention of your staff. You need a private venue with a convenient, centralized location, plenty of space, minimal distractions, and a worthwhile menu for your associates and staff to enjoy while you handle your business, like Carpe Diem Banquet Hall.
Convenient
When you're taking time out of your usual day to host a luncheon for any affiliated members of your company, convenience is key. Whether your luncheon is just for local staff or you have partners visiting from out-of-town, the venue for your luncheon should be easily accessible to everyone attending. For example, when you host your business luncheon at Carpe Diem Banquet Hall, conveniently located in the heart of the Detroit Metropolitan area, you will also find numerous top-rated hotels within just a few miles offering special rates for our guests.
Appropriate
Next to convenience, choosing a venue that is appropriate for your meeting is most important. While your favorite local restaurants might have great food, inviting a large group to a potentially boisterous location and forcing everyone to separate at different tables can be counterproductive. There will be too many distractions for everyone to stay focused on your meeting, plus a complete lack of privacy. Private venues, like Carpe Diem Banquet Hall, though, offer suitably sized luncheon rooms with simple aesthetics and customizable floor plans to accommodate the unique needs of your business luncheon. If you need equipment for presentations, speeches, or other announcements as well as available seating, simply work out the details with your personal event coordinator.
Sensible Menu
No matter what the topic of your luncheon is, the food is going to steal the show, which means you must make sure your menu is as delicious as it is sensible so you can keep the total cost of your luncheon down. While restaurants are going to have a very specific yet limited selection of variously priced entrees and charge you per plate, making it harder to adhere to an appropriate budget, a private venue, like Carpe Diem Banquet Hall, can offer you special event packages that include delicious catering and more to be enjoyed at your leisure. Whether you choose one of our Breakfast & Brunches packages or you mix and match your favorite of our Stations & Appetizer specials, your guests will have complete control over what they choose to eat.
Want to know more about planning a safer, more successful off site business luncheon? Get in touch with one of our experienced event coordinators at Carpe Diem Banquet Hall today. Call Carpe Diem Banquet Hall today at (248) 358-3355, or simply fill out the form in the sidebar to see how we can help you plan and/or host your next party.