Are you looking for elegant and affordable sweet 16 party venues Southfield MI?
Some birthday parties in life are just more special than others, and one of these happens to be a teen's sweet 16 party. Turning 16 is a huge milestone in any young person's life, signifying their transition into adulthood and preparedness for new opportunities and responsibilities. That's why, if you want to show your child that you're thrilled to see them grow into the young adult they're becoming, you have to exceed their expectations for their sweet 16 party, and the best way to do this is to rent out one of the finest event venues in Southfield: Carpe Diem Banquet Hall. Our freshly remodeled party venues are large, clean, and prepared to cater to up to 350 guests for your child's sweet 16, so you can invite whoever you like. Your family will appreciate the elegant chandeliers and other lavish design choices that ensure every photo of your child's big night looks fantastic from any angle. Our venues' simple aesthetic and customizable floorplans with included dance floors allow for the total customization of the vibe of your event. Plus, you don't have to let hosting your child's sweet 16 party at one of the most popular venues in Southfield break the bank, either, thanks to our generous event packages. Just make sure you communicate everything you want with our venues' event coordinators, from catering to bar services for the attending adults, and we'll make sure it's the best sweet 16 party any of you have ever been to.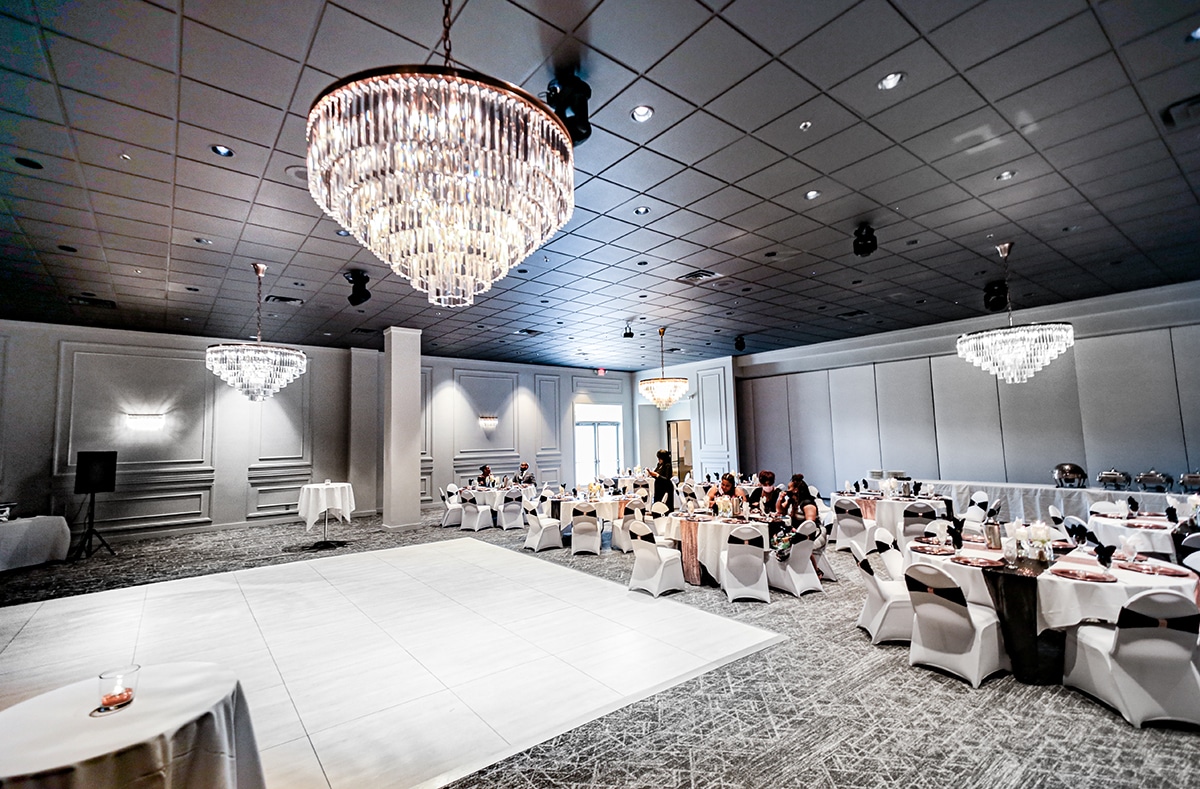 Sweet 16 Party Venues Southfield MI
Carpe Diem Banquet Hall is a premier event facility that offers phenomenal sweet 16 party venues in Southfield, MI. Whichever of our reception halls you choose, you'll know you've made the right choice. No matter how many remarkable attractions in Southfield there are, from Park West Gallery to Star Theatres, none of them can offer the level of support and useful resources we can for your child's sweet 16. Our venues are already in Southfield, the heart of Metro Detroit, making traveling back and forth a breeze. We maintain beneficial relationships with the hotels in the surrounding area, so if you're expecting any guests from outside of Southfield, we can help you find great deals on group lodging. Best of all, because our venues host all the largest sweet 16 parties in Southfield, we know how to help you guarantee your child's special night stands out from the rest. It won't just be a party your child's friends and loved ones in Southfield always remember. It will be a party the city of Southfield never forgets!
Carpe Diem Banquet Hall is located at 28847 Franklin Rd. Southfield, MI 48034. We can provide you with an elegant and affordable experience for parties up to 350 guests and can help you plan the perfect setting for the event you envision.
If you are looking for elegant and affordable sweet 16 party venues Southfield MI, call Carpe Diem Banquet Hall at (248) 358-3355, or fill out the form below or in the sidebar for your free party consultation:
Free Consultation
"*" indicates required fields