Are you looking for elegant and affordable meeting venues Farmington MI?
If you're the type of person to think that formal venues are just for wedding receptions and parties and not serious meetings, you're missing out. Carpe Diem Banquet Hall is one of the most versatile venues conveniently located in the heart of Metro Detroit, and our amenities are exceptional no matter your occasion. Our completely remodeled banquet halls offer customizable floor plans to guarantee you have the space to welcome up to 350 guests to your pressing meetings. We're one of the only venues that already has all the technical equipment and outlets you'll need to lead any formal presentation during your meeting. Plus, unlike any other meeting venues in Farmington, we can offer you exceptional privacy throughout your meeting, as well as plenty of food, snacks, beverages, and more to keep everyone attending your meeting present and engaged. As all great venues do, we'll take care of setting everything up, welcoming guests, linens, cleanup, and more. Our event coordinators will even go over all of our available event packages so you can find one that best suits the tone of your meeting. All you need to do is verify you're ready to make Carpe Diem Banquet Hall one of your top meeting venues, and we'll see you here!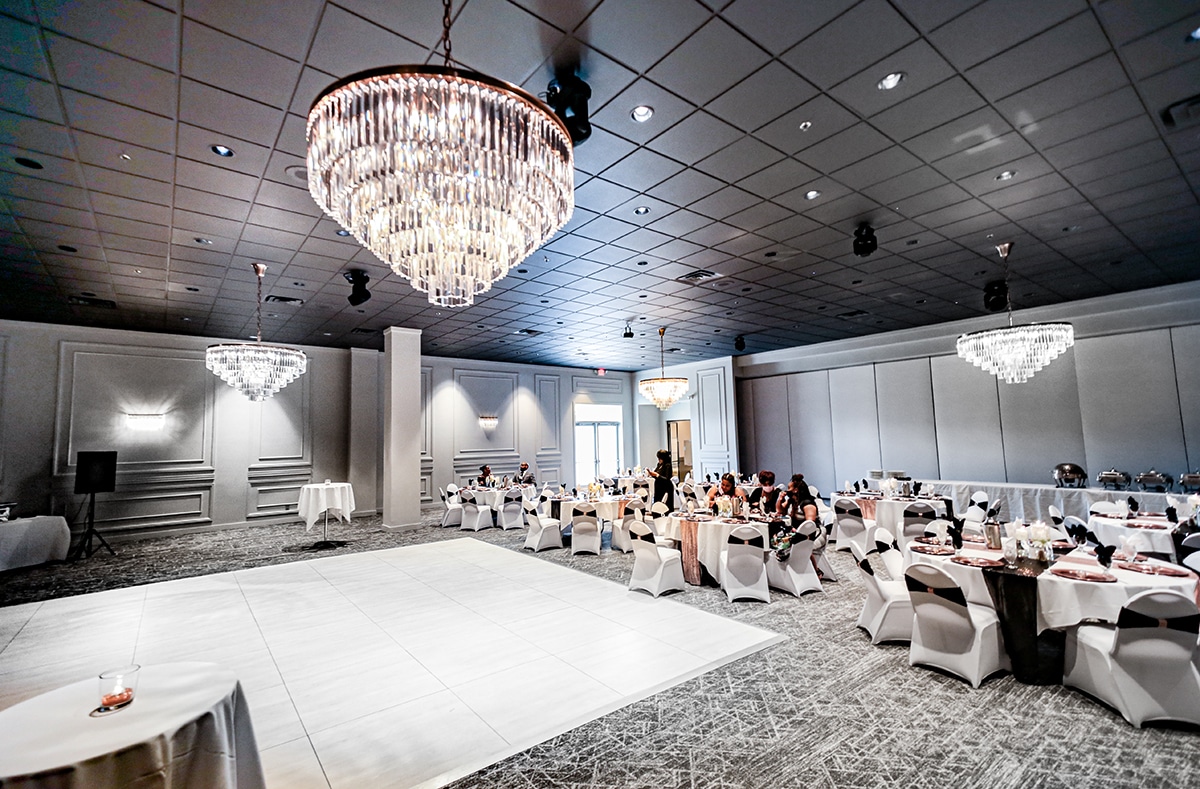 Meeting Venues Farmington MI
Carpe Diem Banquet Hall is a premier event facility and one of the most phenomenal meeting venues near Farmington, MI. After all, there are plenty of wonderful museums, parks, movie theaters, and other family-friendly attractions all over Farmington that bring joy to the area. It's one of the many reasons tourists continue to visit Farmington throughout the year despite having plenty of other, more elaborate cities not too far away to explore. That said, if you want everyone you invite to attend your important meeting, you can't meet up at any of Farmington's boisterous attractions. You need a place near Farmington that is going to have zero distractions, so your group can stay focused on the tasks at hand. It doesn't matter if your meeting is a small get-together to discuss the allocation of funds throughout your charitable organization or an urgent business meeting you plan to invite all of your top executives and managers from Farmington to attend. Where you host your meetings matters. A successful meeting starts with grabbing everyone's attention. So, do yourself and all of your anticipated attendees a favor and choose one of the most notably striking venues near Farmington that's ever existed: Carpe Diem Banquet Hall!
Carpe Diem Banquet Hall is located at 28847 Franklin Rd. Southfield, MI 48034. We can provide you with an elegant and affordable experience for parties up to 350 guests and can help you plan the perfect setting for the event you envision.
If you are looking for elegant and affordable meeting venues Farmington MI, call Carpe Diem Banquet Hall at (248) 358-3355, or fill out the form below or in the sidebar for your free party consultation:
Free Consultation
"*" indicates required fields