Are you looking for elegant and affordable party halls Farmington MI?
If you've got a reason to celebrate and you're ready to party harder than you ever have before, you might finally be ready to experience the magic of our premium party halls at Carpe Diem Banquet Hall. Our fully remodeled party halls not only look band-new with featured chandeliers and neutral aesthetics to guarantee versatility, but we've got all the space to dance your up to 350 guests will need thanks to our customizable floor plans. All you really need to think about are the theme, decorations, and entertainment you have in mind to make our party halls your own. Our event coordinators can handle everything else. From electrical accommodations for live entertainment to incredible special event savings on bar services and catering, it is practically impossible for our party halls to disappoint. Best of all, you can invite whoever you want, and we can help you find a place for them to stay. Operating popular party halls in the heart of Metro Detroit means that there are plenty of nearby hotels willing to give our guests special deals and savings on overnight stays. So, don't be afraid to go big. Our party halls at Carpe Diem Banquet Hall can not only handle it, but if you want, we'll also do our best to make sure it's the grandest event to ever happen near Farmington.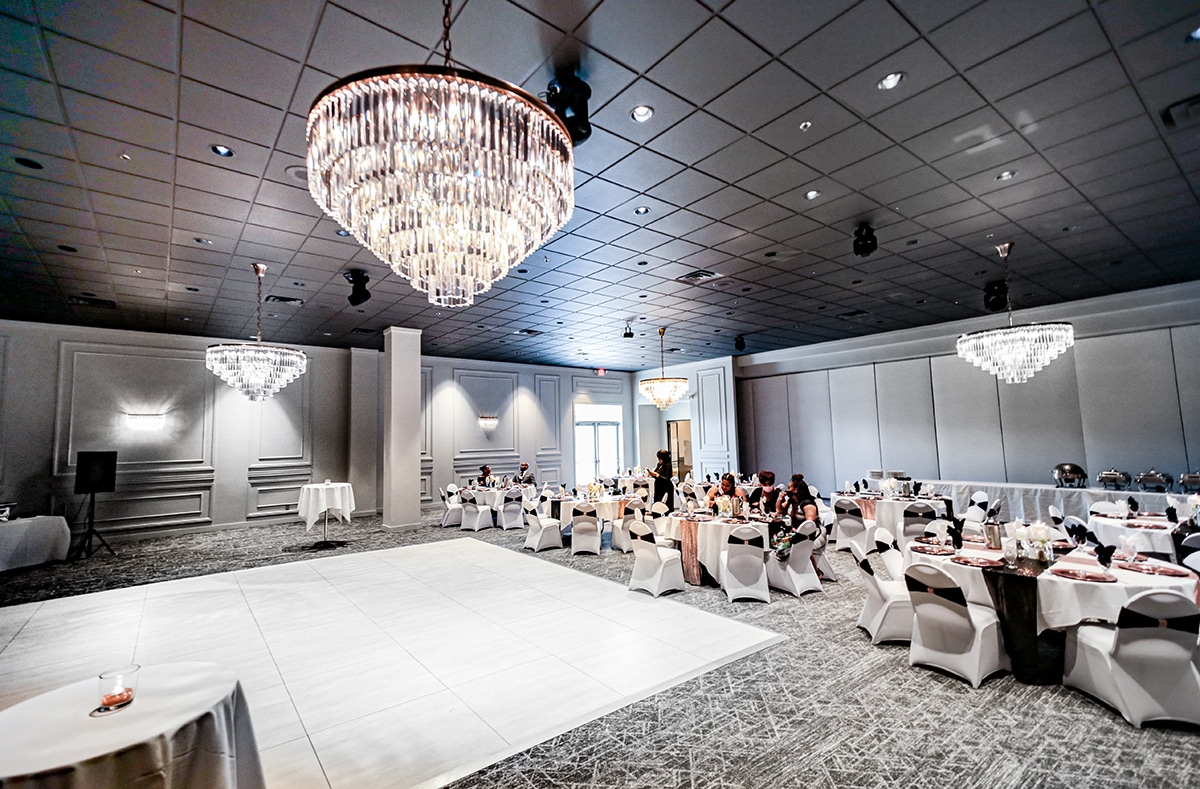 Party Halls Farmington MI
Carpe Diem Banquet Hall is a premier event facility that offers phenomenal party halls near Farmington, MI. After all, people in Farmington like to party too. Usually, it involves celebrating a win over at Total Sports Complex or getting together at one of Farmington's other local attractions, but even still, those are just small assemblies. The kind of party we're talking about is much bigger than anything you've ever hosted in Farmington, and the best part about it is there are no limits to what we can help you celebrate. From kids' birthday parties and anniversary parties for your parents to wedding receptions and college graduation parties, our event coordinators are ready to help you go all the way for the people in Farmington you love most. So please, take some time to consider your color scheme, what kind of entertainment you want, what your guests might be hungry for, and any other details that need confirming before guests start arriving from Farmington. The sooner you do, the sooner we can make sure your entire party has more fun at our party halls than anywhere else in Farmington you'll ever end up.
Carpe Diem Banquet Hall is located at 28847 Franklin Rd. Southfield, MI 48034. We can provide you with an elegant and affordable experience for parties up to 350 guests and can help you plan the perfect setting for the event you envision.
If you are looking for elegant and affordable party halls Farmington MI, call Carpe Diem Banquet Hall at (248) 358-3355, or fill out the form below or in the sidebar for your free party consultation:
Free Consultation
"*" indicates required fields